Girls Beach Volleyball Wins League
As the season ends, the girls' beach volleyball team brings home the title of League Champs. Overall, the girls had a 75 percent win rate this season and a 100 percent win rate in league.
The girls started off the season strong with consecutive wins in the league. They played and won against rival schools such as San Juan Hills, San Clemente, Tesoro, and Capistrano Valley. In all three games against Tesoro High School, the girls took home wins with high scores. On March 22, the girls played San Juan Hills and won with a winning score of 4-1. Aliso Niguel won against San Clemente both times on March 17 and April 11 with scores of 3-2. Aliso Niguel also beat Capistrano Valley twice and both scores ended with 5-0. 
"We are undefeated in league, which means we have never lost against a single team in the league," said Gigi Green (10). 
At the final conference match against Tesoro High School, the final score ended with a 4-1 win. This victory led to the girls winning all of the seven games played in league. 
"Winning the league champions title was truly an exhilarating experience to have because we have been working hard, playing in the rain and heat, and to see it all come together at the end was truly incredible," exclaimed Gigi Green (10). 
The 2023 season has been difficult because practice would be held in the rain many times. Over the course of the season, the girls have truly come far. In all their games, including non-league, there have been many wins. Although their first game began with a loss, the girls proved that they would finish on top at the end. 
"Our coaches helped us improve our game, but our overall improvements came really from our players and our connections."
Beach volleyball is slightly different from indoor volleyball as there are only two players on the court instead of six. Due to this change, the girls must have stronger connections on the court as the number of players to cover the court decreased by four. 
"I felt like the more we played together, the more we communicated on the court because we were able to gain a deeper connection," expresses Green. 
Reflecting on the past season many of the girls believed they achieved much more given that this was not their first year on varsity. 
"This season was very different because it is a growing sport and I gained a lot of closer relationships due to it being a small sport. It was really nice that I was able to connect with the people I saw every day and watch our improvements over time," states Gigi Green (10). 
The 2023 girls' beach volleyball team brought home endless wins, new connections, relationships, and most importantly the League Championships Title. 
Leave a Comment
About the Writer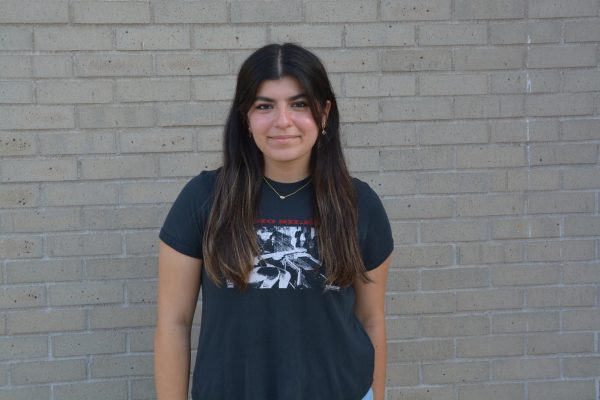 Roxana Bazargani, Social Media Coordinator & Photographer
Roxana Bazargani is currently a  junior at Aliso Niguel High School who is looking forward to her second year at the Growling Wolverine. In her free time,...