Kylie Jenner Spotted With Timothee Chalamet
The dating world of celebrities has been booming recently with new relationships, break-ups, and celebrity duo sightings. Recently, Kylie Jenner and Timothée Chalamet were spotted together in public.
Kylie Jenner is a 25 year-old reality television star. Along with that she has her own makeup line, and is most famous for her Kylie Jenner lip kits. 
Timothée Chalamet is a phenomenal actor. At only age 27, he has starred in many movies like Little Women, Call Me By Your Name, Lady Bird, and Dune. 
Chalamet has been a fan favorite for many years, and fans were destroyed to see him with Kylie Jenner.
Although both stars have neither confirmed or denied their potential relationship, it still has people in a chokehold. 
Mae Villamil (10) says, "As a former Timothée Chalamet fan and Kylie Jenner follower, when I first heard the news I was honestly very shocked. But now that I think about it, their relationship won't be too bad, considering that they suit each other and they are close in age". 
Many people were taken back by this relationship rumor, because there seems to be a large age gap between the two stars. Unlike Leonardo Decaprio and his new girlfriend, Chalamet and Jenner are only two years apart in age.
A source tells ET News, "They are keeping things casual at this point. It's not serious, but Kylie is enjoying hanging out with Timothée and seeing where it goes". 
The casual aspect to their relationship is very prominent to outsiders watching them without any concrete evidence. 
At Coachella, Timothée and Kylie were not seen together, and that was heavily calculated on their part. They did not want to be in the heat of the reporting about Coachella, like Shawn Mendes and Camila Cabello. 
At this stage in their relationship, they are only looking to have a good time without stress of the press knowing too many details. This is a very safe and wise move on their part, and now fans just have to wait and see how their potential relationship plays out. 
Leave a Comment
About the Contributor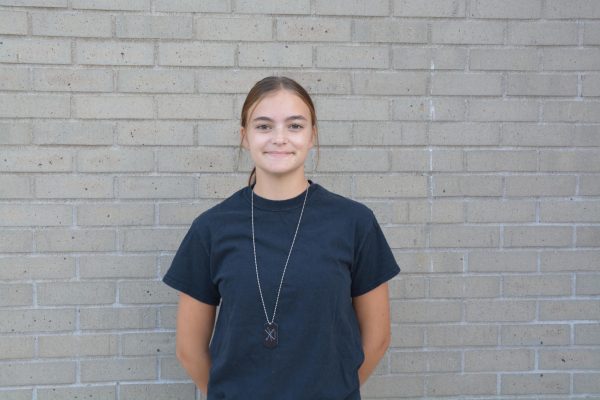 Paige Derenard, Copyeditor
Paige is a high school junior at Aliso Niguel, and this will be her second year in newspaper. She is also captain of the Color Guard team, and loves to...