How Can Students Utilize Their Summer Break Effectively
As the school year began to come to an end, students are now beginning to plan out their summers. It is important for students to anticipate a break as students work hard during the school year, and summer break provides much-needed time to rest and recharge their batteries. This can help students come back to school refreshed and ready to learn. 
However, many want to utilize their time during summer break to further pursue their studies and be productive. 
"I am taking Saddleback College Summer classes over the summer break to further advance my academic studies. At the same time, I am taking some of my classes ahead of time so I do not have to take them during the school year," said Artemis Yang (11).
Summer classes typically cover the same material as a traditional semester-long course but in a condensed time frame. This can be beneficial for students who want to accelerate their learning and complete their credits faster. At the same time, summer classes often have more flexible schedules than traditional semester-long courses, allowing students to take classes around work, internships, or other obligations. 
Furthermore, summer is an excellent time for students to gain work experience and earn some extra money. They can look for part-time or full-time jobs in their area of interest or internships that align with their career goals. 
"I am going to work over the weekend so that I will be able to save up before the next school year begins," Taylor Jannard (11). 
Along with working part-time, internships are just as important for high school students. It can be a valuable addition to a high school student's college application, showing a commitment to learning and professional development. At the same time, in today's job market, having relevant work experience can be a competitive advantage. Having internships can help high school students stand out from other applicants when applying for jobs in the future.
Another way high school students can gain experience is through volunteering where they can participate in real-life situations that teach them about life outside of school. 
"I'm going to apply for volunteering over the summer since I have a lot more available time to do it," said Elaina Liu (10).
Volunteering helps high school students become more engaged in their communities and develop a sense of civic responsibility and can help students understand the importance of giving back and making a positive impact on the world. High school students can also develop valuable skills such as teamwork, leadership, communication, problem-solving, and time management. These skills can be valuable in any career field that they might go into in the future so it is important for them to have prior experience. 
But of course, summer break doesn't have to be all about studying. Many utilize this time as a mental break where they and their family would travel with the abundant time they have. 
"I am going to travel to China during summer break for vacation and to visit relatives," said Jayme Chen (11).
Vacation and summer breaks provide an opportunity for students to rest and recharge their batteries, reducing stress and improving mental health. At the same time, to spend quality time with their families and friends, building and strengthening relationships.
In the end, summer break is what every student needs at the end of a long school year. Until the next school year comes, students will make the most of their summer breaks.
Leave a Comment
About the Contributor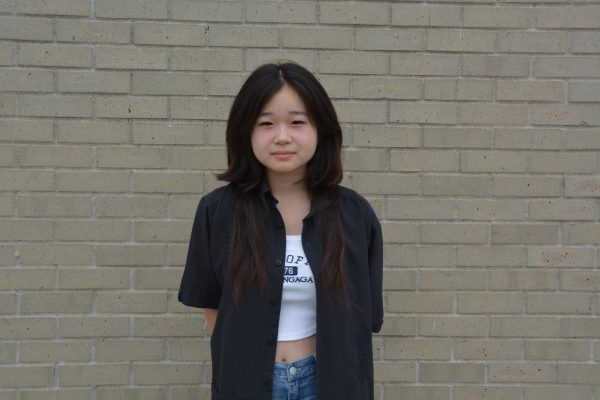 Cindy Yang, Photographer
Hello! My name is Cindy Yang, and I am a photographer and staff writer for the Howling Wolverine. I am a 12th grade returner and  I plan to become a communication...