Tips for Underclassmen
Near the end of the school year, eigth graders become freshmen in high school, which is a big step into mature life. As a freshman in high school, it is difficult to find what path to take and adjust to a new lifestyle, however, there are many ways to live the best high school life possible.
Firstly, it is important to join a club, sport, or other extracurricular activity, not only for college applications, but also meeting new people. Even though many people seem intimidating to be around, it never hurts to reach out to other people who may also be interested in meeting new people. New connections at the start of high school can make school more motivating to go to and overall make life more fun knowing that there is someone to talk to.
Secondly, do not be afraid to speak up because there are always people that are able to help out. Asking questions in class can clarify confusion for even the whole class at times and answering questions asked by the teachers can maintain attention span or get corrected for incorrect information. When it comes to mental health, college-related activities, or classes for the incoming school year, school counselors are always welcoming students in their office and are always ready to help to the best of their ability.
Next, try to take a harder class or apply for a leadership position in school because fulfilling potential can lead to success. Never underestimate the capabilities of somebody who tries their best because anything is possible. Even though it may be tough at the moment, it will be rewarding for all such hard work.
Kiara Azuma (12) mentions "My advice to underclassmen is to definitely not procrastinate. Do homework in advance if you can and make sure not to study the night before and cram everything because high school grades are important. Study in study groups at cafes or Barnes and Noble with friends and find a study pattern that works best for you."
Just as nerve wracking for 8th graders, current seniors in high school become freshmen in college, which is a very stressful experience when being introduced to such a new learning environment. Although it all seems overwhelming just hearing the word "college," there are still so many ways to do well in college.
Essentially, become accustomed to being alone, especially since college is away from home, or at least old habits. It is important to rely less on parents and be independent because it is true that college is another step closer to adulthood.
Furthermore, getting into better habits can reduce the intensity and pressure in college. Limiting electronic distractions, sleeping for 7 to 9 hours, organizing a daily planner, staying hydrated, and small rewards at the end of studying hard during the week are important manners to maintain. Organization as well as balancing academics and self care are equally important for reaching goals,
Lastly, living on campus is a very popular choice for first year students, specifically for those who have always wanted to experience dorm life. Dorming is a great way to become more involved with the campus and new peers. According to BestColleges, students that live on campus tend to be more academically successful and feel a stronger sense of belonging to the school.
Riana Villamil (12) advises as a current senior in high school "For me, I would say to enjoy both the good and bad things that happen in high school because high school is a one-time experiment and in the blink of an eye, it just ends. So just appreciate your time while you still have it."
Leave a Comment
About the Contributor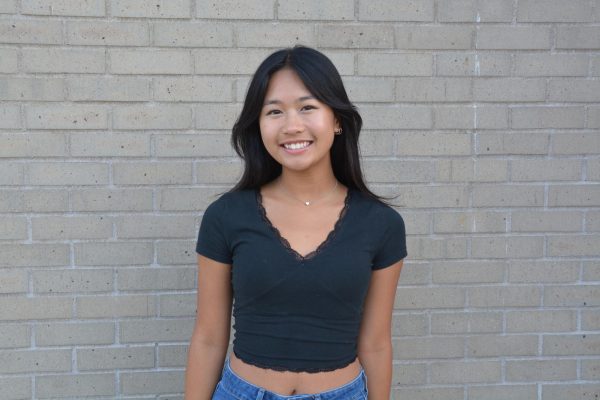 Mae Villamil, Copyeditor
Mae is a high school junior and this is her second year in newspaper. Mae practices color guard and hangs out with her friends and family. She enjoys traveling,...