Mental Health Awareness Month
With the upcoming month of May, it is important to remind ourselves of our mental health and to reach out to people during Mental Health Awareness Month.
Mental health is an important issue that several age groups struggle with. As stated by the National Alliance on Mental Illness, or NAMI, 43.8 million adults experience mental illness in a given year. It is said that 1 in 5 adults have said that they have suffered or are suffering from mental illness. 
Ever since the year 1949, it has been established that May represents the month of Mental Health Awareness. It is meant to increase awareness and place a greater emphasis on reaching out to the people that are in need of a helping hand. There are still a fair amount of people who overlook the severity of mental health. 
Several organizations have created events for this year in order to help people in their communities overcome life obstacles and stay positive during times of crisis. 
Lebanon County has been known to celebrate the importance of Mental Health Awareness Month. Last year, the county provided a daily calendar that would provide its community with tips and information about self-care. 
This year, the county will hold a festival named "Just for the (Mental) Health of it!" 
The event details have been described on the county's website in regard to the activities the event will hold. The festival will provide several promotional services that people can interact with to encourage participation in mental health improvement. Lebanon County's website has confirmed that organizations such as Lebanon County MH/ID/EI, CSG, Peerstar, WellSpan, and AmeriHealth Caritas will be there, as well as services such as K-Pets Therapy Animals, WB Music Therapy, CATRA, and Halcyon Activity Center.
One of the more prominent events that will be organized is the Wellness Walk, which will be located at the 8th Street Rail Trail. 
The executive director of the Community Health Council in Lebanon County stated that, "often, people need to be reminded to practice self-care and take better care of themselves. That's what Mental Health Awareness Month is for!"
Self-care comes in several different ways. It is important to practice them as it is a means of taking care of ourselves and helps improve our mental. 
Some way you can practice self-care is by making sleep a priority. Getting enough sleep will help support your working brain by giving it a mental break. It has been known that people who do not get enough sleep suffer from overstress and have the tendency to perceive situations in a negative manner. 
According to the Centers for Disease Control and Prevention, 1 in 3 adults is subject to not getting enough sleep. 40% of adults have stated that they are prone to falling asleep during the day as a result of not getting the recommended hours of sleep. 
It's essential that we put our bodies to rest in order to recharge and prepare ourselves for a better and more positive day.
Another important way to care for ourselves is by focusing on positivity. 
Aliso Niguel Student, Mae Villamil (10) states that "rather than dreading about what happened or what is happening, it's best to look at it from the perspective that everything happens for a reason. For example, if you get a bad grade on a test, it could also be a reminder that you're human and you won't always get perfect grades and that's okay!" 
By staying positive, you are creating a better environment for yourself and others. It will also decrease the levels of stress and depression that you may experience. 
Self-care is defined in many ways and many use personal methods to make themselves feel better. It is important to find ways to make ourselves feel better through safe and healthy methods! 
During the month of May, we must greater priority on mental health and help our community become more educated on the dangers of negative mental health. 
Leave a Comment
About the Contributor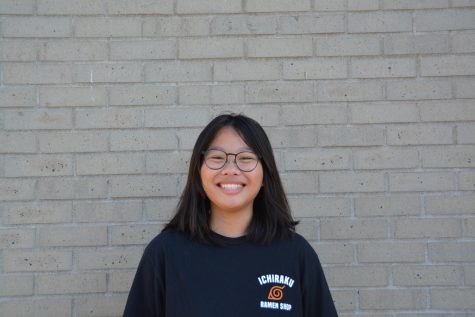 Kaila Kelly, Staff Writer
Kaila is a Junior at Aliso Niguel Highschool that is ready to take on challenges and get ready for this year's Growling Wolverine. Kaila is optimistic...