Cinco De Mayo
During the month of May, Cinco De Mayo is celebrated every year to commemorate the victory of Mexico during the Battle of Puebla in 1862.
In the year 1862, the Mexican army achieved victory over France when the Franco-Mexican war was occurring. While it is known as Cinco De Mayo, it is also commonly referred to as the Battle of Puebla Day. 
Cinco De Mayo is commonly celebrated through parades and parties. Many of them have mariachi music and members of the community come together to celebrate with food like tacos and mole poblano. 
One of the biggest festivals that commemorate this holiday is in Los Angeles. The event that Los Angeles holds is named "Fiesta Broadway". There are other states that celebrate such as Chicago and Houston. 
The annual event is held in downtown Los Angeles every year to celebrate Latin American culture and to connect with the cultures and customs of Mexico. This event celebrates authentic food made by local vendors and appeals to the audience through the use of music and dance. Several Latin American artists came to sing for the event.
Popular food from Mexican culture that is used for this day is typically dishes like Tamales, Carnitas, Chilaquiles, and Mole Poblano. 
Another popular place that is used in honor of Cinco De Mayo is the heart of Puebla, Mexico. As it is where victory and warfare took place, it is known as the most known place for it to be celebrated. It commemorates the event with parades that have massive floats accompanied by a mariachi band that marches throughout the town. The event is highly recommended to those visiting who want to have a fun tourist experience for Cinco De Mayo.
It is important to note that Cinco De Mayo is not a commemoration of independence from Mexico, so this event is not commonly celebrated in Mexico. Mexico gained its independence from Spain in September after an uprising that led to an 11-year conflict. 
While Cinco De Mayo may be seen as a great way to celebrate and honor the victory the Mexicans achieved, there are mixed opinions on whether or not it should be celebrated. 
The history behind the Battle of Puebla is not one that many in the United States are aware of. Critics have stated that Americans should only be celebrating this kind of event with knowledge of it. 
Again, while this was seen as a major victory, the turmoil and sacrifice that the Mexicans had to go through, many don't believe it should be something to drink tequila shots over. 
Others have also expressed that Cinco De Mayo was once an event to honor Mexican heritage but is now simply a way to earn money. As seen through many states, many have decided to run festivals and events to celebrate this event. But in recent years, it seems to be used as a way to capitalize on the celebration. 
There have also been accusations of racism towards Americans who wear sombreros and fake mustaches during these events. The act itself is seen as culturally insensitive and many find it highly offensive and disrespectful.
Furthermore, it has been considered by many that Cinco De Mayo is an event that causes more harm than good. While it may be seen as an event of celebration in honor of the Mexican people, it is often a misunderstood event that lost its true importance throughout the years. 
Leave a Comment
About the Contributor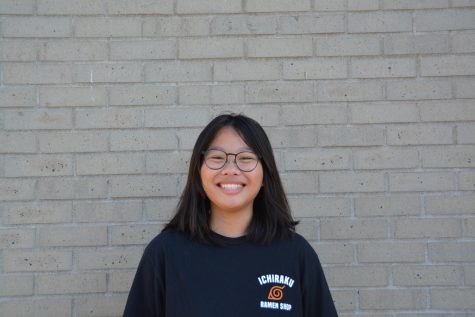 Kaila Kelly, Staff Writer
Kaila is a Junior at Aliso Niguel Highschool that is ready to take on challenges and get ready for this year's Growling Wolverine. Kaila is optimistic...