Trump Indictment
The Manhattan District Attorney office headed by Alvin Bragg brought a slew of charges against former President Donald Trump in late March. On March 31, a grand jury came upon a decision to indict Trump for 34 charges all classified as "falsifying business records under the first degree," making him the first American president in the nation's history to be faced with criminal charges. 
These charges relate to Trump's hush money payments of $130,000 to adult film star Stormy Daniels (legally known as Stephanie Clifford), with whom he had an alleged affair leading up to the 2016 presidential election. As to avoid detection, Trump manipulated business records and mislabeled or obscured information that might bring the issue to unwanted light. However, this nature of business fraud is the third known major scheme in Trump's history in which large payments of $30,000 and $150,000 were also distributed to separate individuals to cover up potential defaming news.
Trump turned himself in at the Manhattan courthouse after being issued the indictment. In the initial hearing, Trump denied the affair and pleaded not guilty to the charges, necessitating a trial to be held in the future. He was released on bail soon after. 
While the following months of lengthy legal processes of testimonies and evidence review occupy the courts and attorneys, Trump's infamous spotlight has grown significantly. In addition to the ongoing federal investigations on Trump's involvements with the Jan. 6 insurrection on the Capitol, as well the classified documents found at his Mar-a-Lago resort, these recent charges only intensify the political pressures on the former president. 
Even the recent history of the 2020 presidential election was brought back to discussion, with many considering what was illegal interference in the highly contested Georgia vote count. 
A survey done by www.forbes.com details that 70% of American adults, 63% of independents, and a staggering 93% of Democrats oppose Trump running for a 2024 reelection. Only a little over the majority of Republicans at 55% report being in favor of Trump's reelection campaign. 
With dwindling support on multiple sides, Trump's political future does not appear as promising and fruitful as he may anticipate. Even so, no law prevents Trump from pursuing his campaign, or even serving as the president if he were to be convicted after trial. 
Some of the GOP are voicing concerns over the indictment being one distorted by "political motivations." On www.thehill,com, House Representative Crenshaw of Texas questions whether or not the District Attorney office would have made such vehement strides to build the case and charges if the suspect were anyone other than Trump. However, Republicans remain hesitant towards their consideration of their 2024 candidate, given the unflattering controversies surrounding the former president. 
In the coming months, more evidence and hearings regarding Trump's charges will follow, and the process of trial shall likely be set into motion early next year. 
Leave a Comment
About the Contributor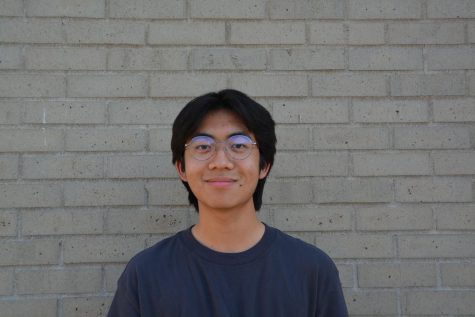 Aidan Lee, Copy Editor/Comic Illustrator
Aidan is a senior at Aliso Niguel High School. While it is his first year joining the Growling Wolverine Newspaper, Aidan is excited to bring his writing...