Texas Dairy Farm Explosion
South Fork Dairy had suffered a very fatal fire leaving over 18,000 cows dead. On April 10, calls were coming in about a then undetermined explosion/fire. It was said the smoke that followed could be seen 80 miles away. Yet, as disastrous as it was, only one person had been wounded despite the cattle's overwhelming number. 
That one woman (who was an employee) had been stuck in the dairy milking building and had been attended to immediately. Fortunately, she is now in stable condition but continues to be treated. 
And while there was such a heavy loss of livestock not much could have been done after the fire started. It has been said that from the time the fire started on the north side of the barn, it  spread in around five minutes, leaving the employees little to no time to react.  
Moreover, incidents such as these have happened in the past with dairy farms, yet not many have come close to the severe aftermath of this fire. While the investigation was still going on, Castro County Sheriff Sal Rivera reported about a piece of equipment, "It is possible that it overheated and the methane and things like that might have ignited and spread out with an explosion and a fire."
However, because of how rare the incident seems, people began to also worry about terrorists and their attempt to destroy the American food supply. 
Yet contrary to those beliefs, the Texas State Fire Marshal's Office later released the report on the actual cause of the fire,  which was what majority suspected to be equipment failure, "There was no evidence found that would indicate foul play. This fire was classified by the investigating officers as being accidental. The presence of liquid fuel, hydraulic oil, and other flammable and combustible materials allowed the fire to grow so fast that the operator could not control it with fire extinguishers. An explosion resulted due to the rapid expansion of the flammable liquids, a phenomenon known as 'smoke explosion.'"
And while the fire is now gone the 18,000 carcasses are not. Leaving them mostly in the hands of TCEQ (The Texas Commission on Environmental Quality) who say they're "providing assistance to South Fork Dairy to ensure that dead livestock and any other debris is disposed of in accordance with TCEQ rules and regulations."
What makes disposing of the carcasses so difficult is the careful attempt that would need to take place to make sure they're not being buried in a place that will contaminate any soil or water. Fortunately, action is already being carried out, though its completion will take an extended amount of time.
Leave a Comment
About the Contributor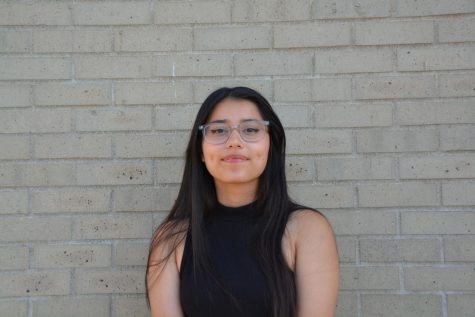 Lis Gonzalez, Copy Editor
Lis is a sophomore at Aliso Niguel. Speaking to people has never been her forte so she likes to write to them instead. She doesn't trust people who prefer...