Hong Kong Murders
In Hong Kong, four family members including the ex husband of the murdered Hong Kong socialite influencer Abby Choi appeared in court on Monday, in a horrific case that has stunned the city.
On Sunday Feb. 26 police said they discovered remains that are believed to belong to the 28 year old. The remains were found in a large soup pot. Her body parts appeared to have been cooked along with green radishes and carrots. 
The skull retrieved had a small hole in it indicating that it could be evidence of a fatal attack. The skull and ribs were found in the same house where Choi's limbs were discovered in a fridge on Friday. 
Police also uncovered a meat grinder, electric saw, face shields, and a link designer bag at the location. 
Choi's ex husband, 28 year old Alex Kwong, his father, a former police officer, and older brother were charged with murder on Sunday. Kwong's mother was charged with murder on Sunday. Kwong's mother was charged with perverting the course of justice. All of them were denied bail. Their hearing has been adjourned until May 8. 
After a brief city wide manhunt, Alex Kwong was arrested on a pier Saturday appearing to be trying to flee Hong Kong by boat. He was allegedly carrying around $60,000 in cash and a collection of luxury watches. 
Choi went missing four days before she was found. Police said Choi had financial disagreements with her ex husband's family, adding that those relatives had slowed the investigation by giving misleading information. 
Local media reported that after Choi and her ex-husband separated, she remarried into a wealthy family that owned a local eatery empire. Choi, however, continued to support her ex-husband and in-laws, housing them in a luxurious condo worth a reported $9.2 million. The financial dispute reportedly centered around the ownership of the condo. 
Choi shared glamorous photos and videos of her life with her 100,000 Instagram followers and enjoyed international success as an influencer. Recent posts include photos from this year's Paris Fashion Week. Last year she appeared in the Monaco magazine which described her as a style icon and media personality who took the world by storm.  
Choi will be greatly missed by her friends and family. Her followers, who idolized her, mourn her loss and horid end on her social media pages
Leave a Comment
About the Contributor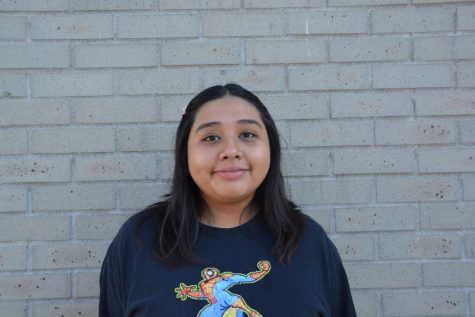 Jaylenne Pliego, Photographer
Jaylenne is a senior in high school, and likes listening to music and editing. She also enjoys writing articles.