UC Decisions for ANHS Students
Beginning in February, some University of California (UC) schools have sent out decisions for the fall 2023 term. As many students have been anxiously awaiting news from these schools, these decisions have relieved much of the stress felt in waiting for an acceptance letter. 
First of all, UC Berkeley sent out a group of early decisions on February 9, 2023. The rest of the decisions will be sent out on March 30 approximately late afternoon or early evening Pacific time. UC Santa Cruz's decisions followed slowly after, who released an early decision batch as well on Feb. 28. The rest of their decisions will be available on the applicant portal MyUCSC by March 20. 
On March 1, decisions for UC Merced and UC Riverside became available. Owen Shen (12), received admissions for both UC Merced and UC Riverside. 
"I'm currently waiting for more options, I want to widen my scope so I can have the best future outlook," he said. 
Beginning in March, UC Davis had all their admissions decisions available on the 10th. 
In an email sent to applicants by the UCSB admissions office, the university confirmed that decisions would be available for freshman applicants on March 21 after 3 pm pacific time on the applicant portal. 
This past weekend, the decisions for UC Irvine, UC San Diego, and UC Los Angeles became available. So far the consensus is that the acceptance rates for the school for 2023-2024 freshman applicants have been quite low, especially for Aliso Niguel students going into competitive majors.  
Terrence Giovannellio (12), received an acceptance letter from UC Davis and was waitlisted at UCI and UCSD. However, like many he is still undecided on whether he will be attending. He mentioned that "I didn't expect my major to be so impacted" by the admissions rates. He applied to these schools as a biomedical engineering major. 
Yaz Kalaycioglu (12) received an acceptance letter from UCLA, the number one public school in the nation. Kalaycioglu applied to this school as an economics major. She explained that she believes that her extracurricular activities played a significant role in her acceptance into the university. She added that they were "usually centered around my major and a lot of them focused on building connections with my culture."
One of her favorite activities she got to participate in was teaching English to Turkish college students. In addition, she worked with other Turkish students in an economics centered research project in Istanbul. She stated that she "volunteered for extracurriculars [she] really cared about" which benefited in personalizing her application. 
It appears that this year UCLA had a very competitive applicant pool. Previously the school's acceptance rate was at around 10%, however after this admissions cycle it has gone down to 8.6%, making it even more selective than in previous years. Similarly, UCSD's average acceptance rate was 34.2%, but in 2023 it has gone down to 30.1%. 
Riana Villamil (12) was another student who got into some of the UC system's most prestigious schools. She was accepted in UCD, UCI, and UCSD. She explained that UCI especially was one of her top schools because of their excellent nursing program. However she was accepted as a biological science major for all UCs she was admitted into. 
Villamil credits her success to her high GPA. "I only had one B my entire high school career and also took a number of AP and honors classes", she elaborated. 
  While most of the decisions for the UCs have come out, UC Santa Barbara and UC Berkeley are still top options for many prospective students. Nonetheless, the competitive nature of this year's applicant pool may be a sign that the UCs will become even more selective in the following years. 
Leave a Comment
About the Contributor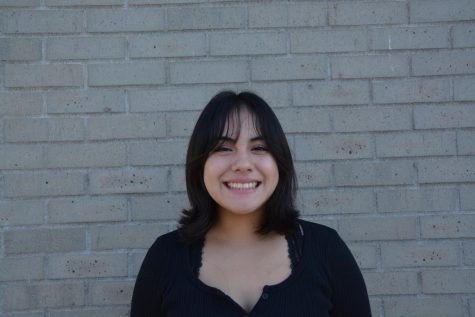 Ashley Aguirre, Senior Editor
Ashley is a senior at Aliso Niguel High School. This is her third year writing for the Growling Wolverine Newspaper and she is now a Senior Editor. In...