The Willow Project
On March 13, 2023, the Biden Administration approved the Willow Project in Alaska, a massive oil and gas drilling project. This $7 billion project is controversial as there is support from gas and oil companies, but heavy backlash from environmentalists. 
ConocoPhillips Alaska originally proposed five drilling sites which the Biden Administration approved three, creating around 199 drilling wells. This could result in the production of about 180,000 barrels of oil per day. 
"Willow fits within the Biden Administration's priorities on environmental and social justice, facilitating the energy transition and enhancing our energy security, all while creating good union jobs and providing benefits to Alaska Native communities," stated Ryan Lance, ConocoPhillips chairman and chief executive officer. 
There is support from bipartisan parties in Alaska as well as Native communities. Most are in support due to the increase in jobs the project would bring. Alaska has relied on the oil industry as their revenue source, and elected officials believe this will bring hundreds of jobs and billions of dollars to the state. 
According to Reuters News, "The administration also announced late on Sunday sweeping new protections for undisturbed Alaskan lands and waters that would keep nearly three million acres of the Beaufort Sea in the Arctic Ocean 'indefinitely off limits' for oil and gas leasing, effectively closing off U.S. Arctic waters to oil exploration." 
However, leading up to the approval, there were many protests against the project. Protestors gathered around the White House and there were many online petitions, including a Change.org petition that has over three million signatures and counting.
Environmentalists spread the word over social media, utilizing apps like TikTok with the hashtag, #StopWillow. They are worried about the damage the oil drilling project can bring to climate change. Over the next 30 years, the project would release around 278 million metric tons of carbon pollution. 
"Described as a 'carbon bomb' by many, the project would come at a time in which the world must drastically slash its carbon pollution to avoid catastrophe," stated @impact on Instagram, advocating against the project. 
Environmentalists feel betrayed by President Biden's decision, who has advocated to cut carbon emissions and move to clean energy during his presidential campaign. The United Nations have also expressed their disapproval of the Willow Project. Many environmentalists also plan to challenge the project in court. 
"This is the wrong decision for our climate future, for protecting biodiversity, and for honoring the frontline communities who have raised their voices against this project," said Kristen Miller, the executive director of the Alaska Wilderness League. The Alaska Wilderness League works to protect lands in Alaska from oil drilling. 
It is still unknown when the gas and oil drilling will officially begin. 
Leave a Comment
About the Contributor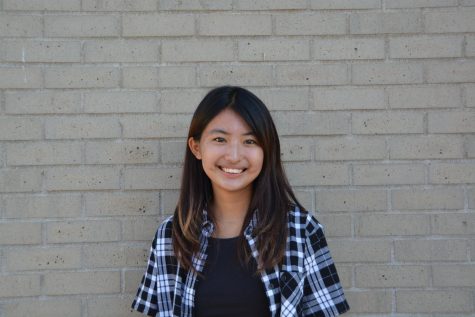 Kiara Azuma, Senior Editor
Kiara is a senior at Aliso Niguel High School and this is her third year writing for the Growling Wolverine. She is excited to be part of the school newspaper...