Atlanta's Future Police Training Academy Set in Flames by Domestic Terrorists
On March 5, smoke and flames shot up from a $90 million dollar police public safety training center known as "Cop City" in Atlanta, Georgia, after rioters stormed the construction site. 
The City Council approved spending $90 million on the training center in 2021, with the hope that it would replace substandard offerings and boost police morale that was plagued by hiring and retention struggles.
Protesters began camping out in front of the training facility in June of 2021 to protest the environmental impacts of clearing trees for the construction. The facility is being constructed on 85 wooded acres in southwestern DeKalb County on the site of a former prison farm. Recently, protesters joined the violent group on Jan. 21 following the deadly shooting of 26-year-old environmental activist Manuel Esteban Peaz Teran, after he shot a law enforcement official in the abdomen. 
According to the New York Post, "[the protesters] present themselves as rebels against the system, fighting to preserve a piece of local woodland." Yet many are "children of pampered privilege from out of state." 
A video posted by the Atlanta Police Department shows what led to chaos. The video starts out with a few law enforcement officers on site, with a horde of people behind the fence, most of them wearing black clothing and masks to disguise their identities. The group of protesters then began moving toward the fence, pushing officers back, and eventually out of frame. As officers fled the scene, in fear, the group was seen rushing toward the future training facility. 
The horde of people started throwing rocks and fireworks at the officers who were inside a separate fenced area. A bulldozer was engulfed in flames after alcohol was poured onto it. 
Although demonstrations at the police and fire training facility have been ongoing, Atlanta Chief of Police Darin Schierbaum said Sunday's incident marked a "significant escalation" both in the level of violence and the number of individuals involved in the attack.
Georgia's attorney general Chris Carr responds to the violent demonstration: "Let me just say, this is inexcusable. It's gone on too long, it's got to stop, and as I've said before, peaceful protesters use words, they don't use AR-15s, they don't shoot police officers, they don't throw fireworks and rocks, that's rioting. That's an act of violence and a crime, and that's why they have been charged with domestic terrorism." 
Atlanta police say that at least 35 rioters have been detained as of Sunday and all but two of them were from out of state. 
"You cannot come to our state, break our laws, throw rocks through buildings, damage and set fire to property, and shoot police officers. You can and you will be charged and that's exactly what we are doing," Atlanta Police Chief Darin Schierbaum said.
The protesters claim that the community is opposed to the construction of the police facility, but this isn't the case. The community of Atlanta, Georgia has asked for better-trained law enforcement, particularly because of the upsurge in crime. As of now, Atlanta police are training in an old elementary school at a time when a highly equipped police force is required. Furthermore, if the people of Atlanta are so opposed to the facility's construction, why are more than half of the protestors from out of state?
"This wasn't about a public safety training center. This was about anarchy, and this was about an attempt to destabilize. And we are addressing that quickly," Schierbaum addressed.
"Actions such as this will not be tolerated. You attack law enforcement officers, you damage equipment, you are breaking the law. This was a very violent attack that occurred this evening."
An Atlanta bail fund has jumped to the rescue of the violent rioters arrested in Atlanta saying it is "committed to providing bail assistance and access to legal representation for everyone arrested protesting."
The Atlanta Solidarity Fund describes those arrested as "festival goers," and states that the police "seem to be lashing out at anyone present at the music festival," when clearly, taking a glimpse of the surveillance video demonstrates the complete opposite. 
In The United States of America, citizens have the right to peacefully demonstrate, but this was a coordinated attack, an insurrection. It is demoralizing to police officers and all law enforcement officials across the nation to experience this kind of brutality and ruthlessness. This week, Democrats and Republicans in the Senate will vote together to put down the soft-on-crime bill in an attempt to reduce the skyrocketing crime rates across the nation.
Leave a Comment
About the Contributor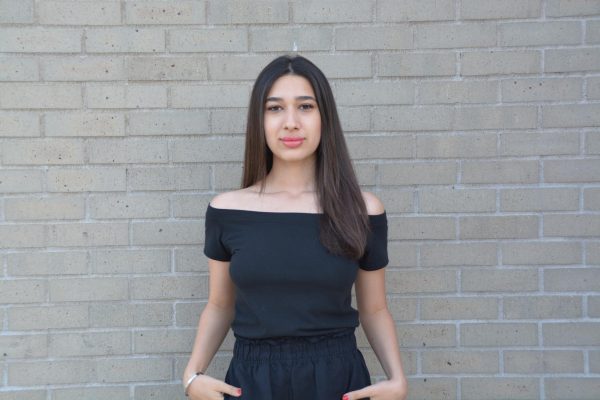 Nika Marouf, Staff Writer
Nika is a senior at Aliso Niguel High school and she is excited to represent the Growling Wolverine for the second year. She looks forward to working alongside...