Boys Lacrosse: Starting the Season
The boys lacrosse season has just begun and there is much anticipation for the season. Last year the Wolverines had an extremely successful season. Being undefeated in league with 9 wins and 0 losses, which placed the lacrosse team first and league. The boys continued to win, even gaining the division 2 CIF championship title. Last season, three of the seniors graduated, therefore there is great potential for the team to excel, as most of the team is composed of experienced varsity players who played last year.
The first game of the season was against Canyon High School. The boys came out strong the entire game, getting an early lead against Canyon. They maintained the lead throughout the game, only letting 5 goals score against them. 
Aiden Maher (11) had an impressive game on defense, on one play he made a big hit forcing a turnover which resulted in Aliso scoring. Nathan Perkins (11) also excelled against Canyon, he plays attack, an offensive position, scoring 4 points. 
On Tuesday the boys lacrosse team played against Santa Margarita High School the team lost 10 to 1. The wolverine's only goal that game was scored by Luke Ewert (11) who expressed that the wolverines "hate to lose, especially as bad as we did. But we will look to regroup and make sure we learn from the loss." 
Although losing so early in the season was disappointing for the lacrosse team, there were still significant moments where the wolverines performed extremely well. Marcus Macabitas (11) a first year varsity player had a great play on defense. He played defensive midfielder and had a great hit that caused the Santa Margarita player to stumble out of bounds. The next play the ball was loose on the field, Macabitas picked it up and carried it all the way to the other side, eventually passing it off to the offensive attacker. Marcus exclaimed that "the team is looking really impressive this year and it is gonna be a great season." This loss will teach the boys the importance of teamwork and working hard to be successful this season. 
All the boys are excited for the rest of the season with upcoming home games against Beckman High School and Newport Harbor High School, with an away game against Servite High School. The Aliso lacrosse team currently has a 1-1 record, they have all the abilities and talent to come back better in the league. The lacrosse team has lots of time to prepare for league and will continue to improve and grow stronger during the season.
Leave a Comment
About the Contributor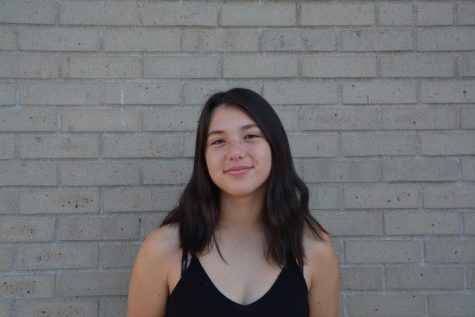 Brooke Cooperrider, Photographer
Brooke Cooperrider is a junior, she loves photography and reading. She plays softball and enjoys photographing sports.