Club Spotlight: Best Buddies
Aliso Niguel has a wide variety of clubs dedicated to getting involved in the community. One in particular is the Best Buddies club.
The Best Buddies Club itself is a part of the larger Best Buddies International nonprofit organization. Best Buddies has four core pillars in its mission: one-to-one friendships, integrated employment, leadership development, and inclusive living. It focuses specifically on one-to-one relationships in its high school programs. 
Best Buddies programs in high schools across the country are founded with the mission to "Fosters one-to-one friendships between high school students with and without IDD[intellectual and developmental disabilities]."
Here at Aliso Niguel, Best Buddies's purpose as a club is " to be inclusive and friends to all students at school, and create relationships with those who may not be as included." The club is run by president Asli Bilgin (12), as well as the help of several of the special education teachers and aids.
The club meets every Friday during lunch in the special education classrooms, either 601 or 603. The club welcomes all students to come any Friday to eat lunch and spend time with fellow Aliso students, specifically those with IDD.
At their meetings, they usually hang out and talk amongst each other, giving special education students interaction with other fellow Aliso Niguel students who they might not otherwise get the opportunity to spend time with.
Additionally, the club plays games like "two truths and a lie" to get to know each other better and "break the ice" of meeting new people. The group also takes to the outside to have fun, setting up activities with the basketball hoop, footballs, and soccer balls. The freedom of both the special education students and other members of the club to choose how to mingle in the open setting makes the environment of the club inviting and friendly for anyone to come join in.
If you are looking to get more involved in school activities, Best Buddies is a great club to check out. The club's president, Asli, mentions how you can drop by any Friday, it doesn't have to be every week, so it gives great flexibility if you have a busy schedule. More importantly, Best Buddies is an unique opportunity to meet new people at Aliso Niguel you might not otherwise get a chance to be friends with.
Megan Beal (11) shares, "I liked going to the club for the first time because it was really nice to meet the kids and learn about the organization."
Not only do you get to have a fun time with friends, but you also get to know that you are making a positive impact in your school community by being a part of something as special as Best Buddies.
Leave a Comment
About the Contributor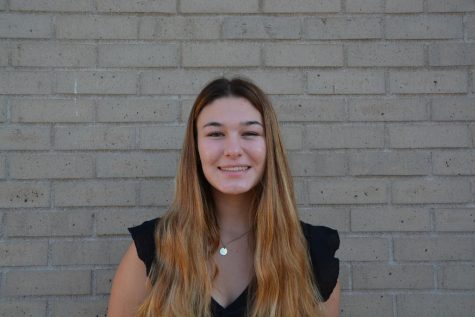 Jordan Gallo, Staff Writer
Jordan is a junior at Aliso Niguel and this is her second year on the Growling Wolverine staff. She enjoys creative writing and is excited to get out of...