Winter-Drumline Competition
On Saturday, Feb. 11 Aliso Niguel's Winter-Drumline competed at La Quinta High School. It was their first competition of the winter season, and they have nowhere to go but up. 
Currently, the drumline is in division A, which is the most competitive division. It is the most competitive because it contains the most schools, and they are all trying to reach the AA division.
Going into the competition, most felt nervous due to this being their first competition of the season. Although they had been rehearsing plenty, the nerves got to some of the members. Going up and performing in front of big audiences is not easy, so it was totally normal for them to get nervous prior to the performance. 
Katherine Tran (10) said, "it was really great going to a winter drumline competition again, because I have been looking forward to it ever since field season ended."
After their performance many said they were proud of what they had done, but they knew they had a lot of improvement ahead of them.
With a score of 55, they placed ninth place out of 13 schools. At this current time there are a lot of things that need to be accomplished, like completing the show. Their show is only a third way done, so most of the points were deducted due to the short length of their performance. 
"Although we didn't place as high as we wanted at our competition, it was still fun and we tried our hardest," says Kaila Kelly (11).
This year the show has a tribal theme with incredible dynamic contrasts that bring the show to life. 
Currently they are working on completing part two of their show. As they complete more of their show and continue to compete, their show will come to life and become something magnificent.
Leave a Comment
About the Contributor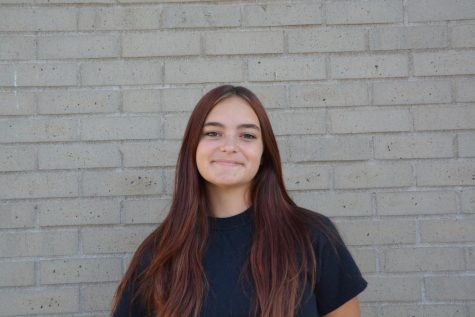 Paige Derenard, Staff Writer
Paige is a high school sophomore, and this is her first year in the newspaper. When she is not working hard on school work, or busy doing colorguard, you...