Ant-Man and the Wasp: Quantumania Review
On Feb. 17, Ant-Man and the Wasp: Quantumania was released in theaters. The media and Marvel fans have very contradicting opinions about the new Ant-Man movie. 
According to the Tomatoemeter on Rotten Tomatoes, Ant-Man and the Wasp: Quantumania was only given a 47 percent. In contrast, the audience score is a high 84 percent.
The Critics Consensus on Rotten Tomatoes says, "Ant-Man and the Wasp: Qunatumania mostly lacks the fun that elevated earlier adventures, but Jonathon Majors' Kang is also a thrilling villain posed to alter the course of the MCU."
On the other hand, Marvel fans thought the movie was brilliantly action packed and plot twisting. This movie was a turning point for the MCU, because from now on their universes are changed forever.
The two post credit scenes were also a big hit. The first post credit scene showcasing even more probabilities and plot changing opportunities, was an incredible way for this movie to end. 
Post credit scene number two was just as extraordinary as the first. This final post credit scene connects this movie, with new villain Kang, to the Loki series that was released on Disney Plus in June of 2021. 
There was confirmation of season two of Loki, and evidence that they are already filming the next season. This post credit scene perfectly reminded fans of what is to come, and ensured constant excitement. 
Cameron Wheaton (9) says that "it was really good, there was one element that downgraded the experience, but it was overall a great movie."
This downgrading element that the movie contained was, side-villain, M.O.D.O.K. In the comics this character plays a bigger, more important, role. The movie made him less important, and in some ways skipped over the potential of this character. 
Overall, Ant-Man  and the Wasp:Quantumania was a fantastic movie to kick off phase five of the MCU. 
Leave a Comment
About the Contributor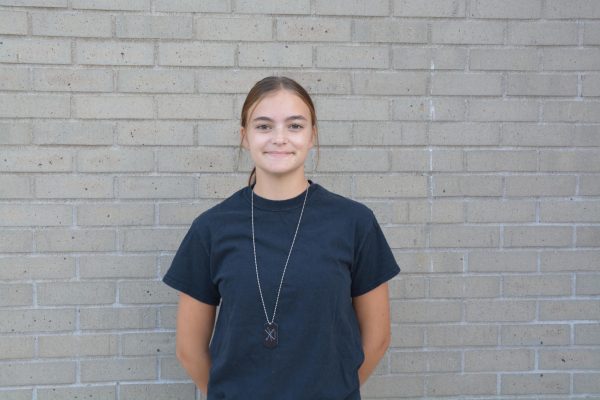 Paige Derenard, Copyeditor
Paige is a high school junior at Aliso Niguel, and this will be her second year in newspaper. She is also captain of the Color Guard team, and loves to...