PCH Bicyclist Accident
February. 15 at 3 p.m. a violent incident occurred at the intersection of Crown Valley and Pacific Coast Highway. 
58 year old Micheal Mammone was hit from behind by a white Lexus while out riding his bike. After the crash, the driver got out and stabbed the cyclist with a knife. The suspect was identified by authorities as Vanroy Evan Smith, 39, of Long Beach. He was taken into custody shortly after the ordeal and the knife used was recovered at the scene.
One of the strangest parts of this incident is the two men appear to have no connection. There is no trace of the two ever meeting or having a relationship. 
Mammone was an ER doctor at Providence Mission Hospital Laguna Beach where he had worked since 2011. Everyone who worked closely with Dr. Mammone was shocked and unnerved by the incident, saying he was an amazing person and doctor. Mammone was killed less than a mile away from his job. 
"He was an amazing doctor," said a staff member at missions. Dr. Dawn Atwalm, cardiologist at the same hospital Mammone worked at said, "That's the irony of this whole thing. If a patient was brought in, in his condition, he would have done everything he could to save that person. He has saved so many lives here, and he died very close to where he saved hundreds of lives."  
In an interview at Orange County's Intake Release Center in Santa Ana Vanroy Evan Smith told the public he was the Messiah and the "king of kings."
"I have killed," Smith said during the interview, "If they knew who I was, they would let me walk out of here. They would fulfill all my desires". 
Smith has pleaded not guilty to homicide charges in the death of Dr. Micheal John Mammone. He is being held in Jail on a $1 million bail. Smith denied that he is mentally ill saying he woke up the morning of the ordeal fully expecting to kill someone by the end of the day.  That morning he purchased the knife at a gun store and used a passage from the Gospel of Luke 22:36 as a biblical justification for obtaining the knife. He was heard repeating this in a Plexiglass phone booth. The scripture states "he that hath no sword, let him sell his garment and buy one." 
Leave a Comment
About the Contributor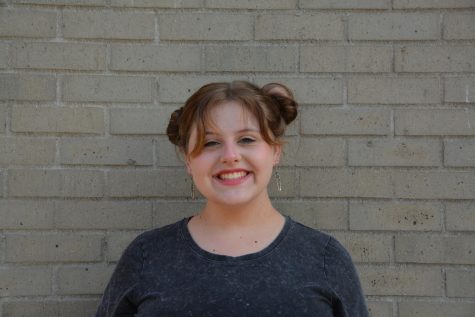 Payton Murphy, Staff Writer
Payton is a senior at Aliso Niguel high school. She enjoys creative writing and has an interest in journalism. This is her first year in the growling Wolverine...