Super Bowl Commercials
While many tuned in to the Super Bowl LVII, brands and companies spent millions to make it to the big screen for their five seconds of fame.
      According to Deadline.com, advertisers had an audience of 113 million people, the largest amount in six years. A 30-second ad was $7 million and brands could spend anywhere from $10 million to $15 million for a spot after production costs.
      Some of the top commercials this year came from T-Mobile, Kia, Google Pixel, and The Farmer's Dog. The T-Mobile ad featured John Travolta joined by Zach Braff and Donald Faison for a Grease-inspired musical number that highlighted T-Mobile's 5G home internet service.  KIA featured a dedicated father going on a quest to retrieve his baby's pacifier, becoming a hero in the Kia Telluride X-Pro. 
      Google showed off their Google Pixel 7 phones while celebrities such as Amy Schumer, Giannis Antetokounmpo, and Doja Cat fixed their photos with image-altering features. The Farmer's Dog commercial was especially sentimental and captured a dog as a faithful companion through a person's major life events. 
      Kellogg professor and co-lead of the school's ad review, Derek Rucker, paid special attention to this year's commercials and revealed, "what I expected going into it was that it would be a relatively safe year: mostly positive upbeat tones, and that is largely what we saw," Rucker said. "Brands played it safe."
      Several commercials puzzled viewers, such as M&Ms joking about chocolate-dipped clam bites. In late January, M&Ms made a fake announcement that the spokes-candies mascots were going to be replaced by Maya Rudolph, an American actress and comedian. She claimed to be altering the brand to "ma&ya's candy coated clam bites." Then, a separate ad aired towards the end of the game that revealed the spokes-candies were back and here to stay.
      The Rémy Martin ad showed Serena Williams giving an inspirational speech on what it takes to win, only connecting to the cognac brand at the very end. 
      "You have Serena but that ad could have been about anything," Rucker said. "Rémy Martin is almost an afterthought."
      USA Today's Ad Meter rankings placed U2's commercial for a live performance at the very bottom of the list. This ad featured several spheres floating around the Earth, reminding many of the Chinese spy balloons that have been shot down over the U.S.
      Pepsi Zero Sugar went above and beyond this year with two separate commercials, one featuring actor and comedian, Steve Martin, and the other actor and comedian, Ben Stiller. Both Martin and Stiller portray a series of emotions, claiming that since they're such great actors, the audience is unable to tell how they really feel. Similarly, the audience has no way of knowing if Pepsi Zero Sugar is as good as they say, therefore, we must try it ourselves.
      Ads give brands the opportunity to boost their image and feature their latest products. The commercials during the Super Bowl LVII kept those at home engaged through hilarious and heartwarming skits. 
Leave a Comment
About the Contributor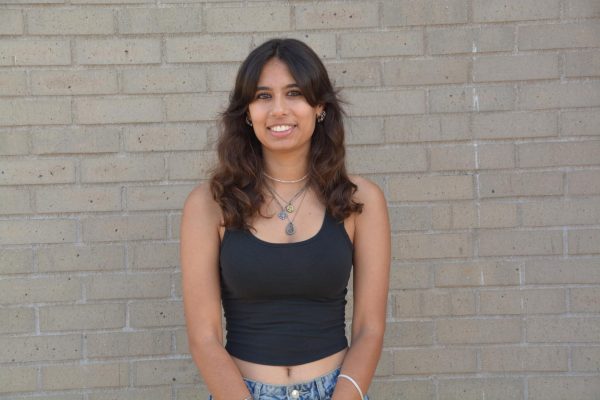 Maya D'Lima, Copyeditor
Maya is currently a junior at Aliso Niguel High School. This is her second year in newspaper and she is excited to continue writing for The Growling Wolverine....