Grad Nite Plan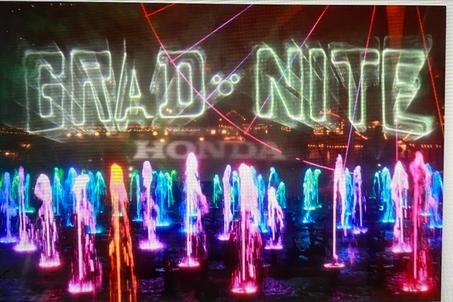 The deadline to sign up for Grad Nite, Aliso Niguel's senior-only trip to Disney's California Adventure, is on March 15, giving seniors less than a month now to sign up. The trip costs $170, and starts at noon on June 7, ending at 3:00 a.m. the following morning. The park will exclusively accommodate high school seniors the entire day, making it a must-go for many ANHS students.
The official Grad Nite page advertises a "Grad Nite Private Party Experience at Disney California Adventure," urging seniors to "have a blast one last time with your ANHS classmates."
California Adventure, the theme park adjacent to Disneyland, is a trendy destination for people all over the world, touting rides such as the Incredicoaster, a very fast, very tall roller coaster themed after the movie The Incredibles, Guardians of the Galaxy: Mission Breakout, a thrilling drop ride themed after the Guardians of the Galaxy characters, and Soarin', an immersive virtual tour through the state of California, and sometimes the world. 
Many students at ANHS have annual passes to both Disneyland and California Adventure, making the idea of paying $170 to go to the park for one night sound disappointing and expensive. 
For instance, when asked about the price, ANHS student Dylan Pence said "I think it should be free."
However, what sets this night apart from regular visits to the park is that on Grad Nite, the park will only be open to seniors in the SoCal area. The number of people at the park will be much less than normal, giving kids much more time to ride all of the rides that they want. Also, while the park normally closes at 10:00 p.m., this event lasts until 3:00 a.m., providing students with an extra five hours to experience the park. All of these benefits make Grad Nite sound much more appealing to the average ANHS senior.
Before getting on the bus to California Adventure, students will have to present their IDs to school staff to confirm that they paid for their ticket, as well as have their bags and water bottles checked for banned items such as drugs and alcohol. Once at the park, students will not be able to leave until 3:00 a.m., when they will return to the school via another bus. This gives students 15 hours to experience all of the attractions and fun that Disney's California Adventure has to offer.
Access to Grad Nite tickets are limited due to high demand, meaning that seniors who want to go will have to buy their tickets fast before they sell out. The tickets themselves are nonrefundable, so all sales are final.
Because the event is limited to California Adventure, students will not be allowed to go to the Disneyland side of the theme park. Some students are upset at the choice to have Grad Nite take place at California Adventure rather than Disneyland, but others prefer the park and think it is a better choice.
ANHS senior Natalie Poe, when asked, said that "As someone who loves Disneyland, I think it's great! There are so many fun rides and things to do in California Adventure."
The reaction among most students is excitement. Seniors are looking forward to the idea of spending the entire night at California Adventure. It is safe to say that this year's Grad Nite will be a success.
Leave a Comment
About the Contributor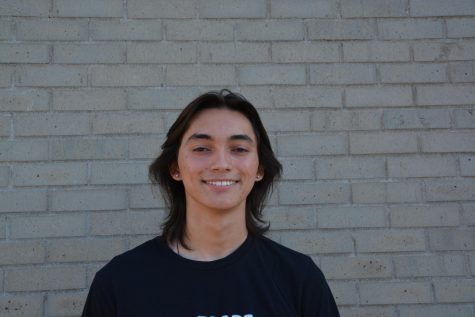 Everett Mattinson, Staff Writer
Everett is a Senior at Aliso Niguel who is starting his first year at the Growling Wolverine Newspaper. He enjoys writing and taking photos, and is looking...