Earthquakes in Turkey and Syria
An aftershock hit southern Turkey on Feb. 20, two weeks after a 9.1 magnitude earthquake left more than 23,000 dead and tens of thousands of people have been injured in Turkey and around 3,384 people have been found dead in Syria.
Fuat Oktay, the Turkish Vice President stated in a press conference that three people had died and more people were injured from the aftershock. SANA, Syria's state news agency, reported that only 6 people were injured after the aftershock.
Oktay also asked the public "not to enter the damaged building, especially to take their belongings." The aftershock hit in the Hatay province in Southern Turkey, which is also near the Syrian border, stated Turkey's Disaster and Emergency Management Agency also known as the AFAD.
The AFAD also alerted people to stay away from the seashore as well as damaged buildings. Some buildings collapsed and many people were panicked after the AFAD alerted people, stated the mayor of the town of Samandag.
Most of the search and rescue operations have ended after the previous earthquake since many experts believe that the chance of people surviving under the rubble is unlikely, stated Turkey's disaster management authority.
However, there are still some efforts for search and rescue in the provinces of Kahramanmaras and Hatay as a couple and their 12-year-old were rescued after being in the rubble for 296 hours. 
More than 5 million people in Syria have been left homeless due to the earthquake. However, those people whose homes didn't collapse are scared to enter their own home. In Idlib a city in Syria, residents have been sleeping in parks as well as other public places.
The Centre for Disease Prevention and Control warned about the risk of a disease outbreak stating, "food and water-borne diseases, respiratory infections and vaccine-preventable infections are a risk in the upcoming period, with the potential to cause outbreaks, particularly as survivors are moving to temporary shelters. A surge of cholera cases in the affected areas is a significant possibility in the coming weeks."
Leave a Comment
About the Contributor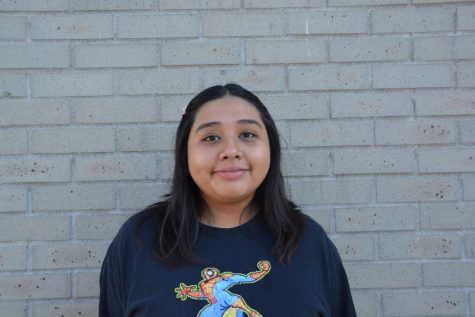 Jaylenne Pliego, Photographer
Jaylenne is a senior in high school, and likes listening to music and editing. She also enjoys writing articles.