Michigan State University Shooting
On Monday, Feb. 13, 2023, three students were killed and five others were wounded, some with life-threatening injuries, in a shooting on Michigan State University's campus. The suspect, identified as Anthony Dwayne McRae, 43, died from a self-inflicted gunshot wound following a manhunt. Police do not yet know a motive. 
Yet another American community was grappling Tuesday with the aftermath of yet another deadly mass shooting, this time on the campus of Michigan State University. Police searched for a motive, survivors recounted their encounter with death, politicians expressed condolences, a heartbroken doctor broke down in tears as he tallied up the latest losses; all students were targeted by yet another suspect with an unknown resentment and a gun.
Monday's massacre was the second school shooting of the year; it happened on the eve of the fifth anniversary of the Parkland school shooting in Florida which left 14 students and three staff members dead. All three victims of the Michigan State shooting were from the Detroit suburbs, university police said. Alexandria Verner was a junior from Clawson, Brian Fraser was a sophomore from Grosse Pointe, and junior Arielle Anderson was also from Grosse Pointe.
The suspect was identified as Anthony Dwayne McRae, 43, who was not affiliated with Michigan State University and who killed himself as police were closing in on him. The suspected gunman's father, Michael McRae, told NBC News that his son turned evil and became a recluse following his mother's death two years ago. Neighbor Megan Bender said the suspect lived with his dad, used a bicycle to get around, and drew complaints for firing his gun into the backyard.
The five wounded, currently being treated at E.W. Sparrow Hospital in Lansing, are in critical condition; four of those individuals required surgical intervention. One did not and was taken to the critical care unit after being triaged.
The first reports of gunfire came at 8:18 p.m. Monday at Berkey Hall, on the northern edge of the 50,000-student campus. Immediately, urgent alerts were sent out and, for hours, frightened students and faculty on the campus sheltered in place while the deadly drama played out.
Shortly after police responded to that building, they were called to MSU Union, where another shooting was reported. Of the three students who were killed, two were found at Berkey Hall and one was at the Union building. Both buildings had been unlocked and open to the public when the gunman burst inside, which raises concerns.
Hundreds of law enforcement officers flooded the campus in pursuit of the shooter while students trapped inside buildings reported on social media that they were hiding. It wasn't until 11 p.m. Monday that McRae's image was captured by campus security cameras. But about 17 minutes after that image was spread, police acting on a tip from a caller were able to track McRae down.
In the aftermath of the shooting, Michigan State University canceled all campus activities, including athletics and classes, for two days. Students and staff members were urged to stay away from campus Tuesday. Counseling services were expected to be made available to students starting at 9 a.m. Tuesday at the East Lansing Hannah Community Center, the university said.
It was reported that President Joe Biden spoke with Michigan Gov. Gretchen Whitmer on Monday evening. Nationwide, there have been a total of 71 mass shootings this year-to-date.
In 2021, after the return to in-person classes, school shootings rebounded. Nationwide, there were 90 school shootings at K-12 schools and on college campuses with at least one injury or fatality from a firearm. Four of those incidents were mass shootings. Last year, the number of school shootings and people killed or injured during those incidents hit a record high – 132 incidents, according to Gun Violence Archive data.
These facts raise concerns for policymakers, as well as parents who fear for their children's lives. Many believe more gun-control laws should be put in place, in an effort to prevent so much violence.
Leave a Comment
About the Contributor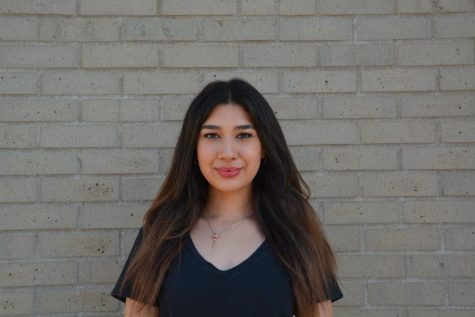 Yasmin Marouf, Staff Writer
Yasmin is currently a junior at Aliso Niguel High School, and she's thrilled to be a part of The Growling Wolverine newspaper for the first time! She...