Day in the life of an ANHS Janitor

While they play a central role in the smooth functioning of our school, the efforts of custodians at Aliso Niguel High School are often overlooked. 
Kevin Marron, the head custodian at Aliso Niguel walked through the daily routine that he and his colleagues follow. 
Mr. Marron explained that everyday he and one other custodian get to the school at around 5:45 to begin their shift. First, he must disarm the school; this involves walking through all the hallways to unlock the classrooms, restrooms, and any other locked buildings. 
"I make sure that there's no vandalism too, if there is I have to report it to the office" Mr. Marron explained. 
Especially when they enter the restrooms, many students are aware that vandalism is a significant problem at the school. Our custodians can only do so much to keep the school clean especially with only two people working in the mornings. 
Then, Marron must make sure classrooms are in order with trash cans and bathrooms are stocked with soap and paper towels. Finally, he puts up the flag on the flagpole before students begin to arrive at around 7:00 a.m.
As the head janitor, Mr. Marron's shift lasts from 6:00 a.m. to 2:30, also making him in charge of after lunch cleanup. He explained that with two people, it usually takes about 45 minutes to an hour to fully clean the lunch area. Tasks include, picking up trash from the floor from all the student sections and replacing trash cans. 
Owen Shen (12) commented "it's easy to just throw your food on the floor but sometimes you forget someone has to clean it up". 
Beginning during the last period of the day (around 2:30) the second crew of custodians comes in and their shift lasts until 11 p.m. They care for classrooms after class such as vacuuming the cleaning of desks, and locking up the school to keep out trespassers.
"Everyday is different" explained Mr. Marron. It's difficult to know the difficulty of their work everyday because the amount of clean up is unpredictable. 
In total the crew consists of 8 janitors. 2 work in the morning and early afternoon and the other 6 come for the closing shift. 
"Considering all the work the janitors have to do, I think it is important that everyone at the school does their best to keep it clean" states Reede Hendel (11). 
While most of the work is done when students are away, the custodians at Aliso Niguel are at school much earlier than anyone else and leave much later as well to ensure that the school is maintained clean and organized. 
Leave a Comment
About the Contributor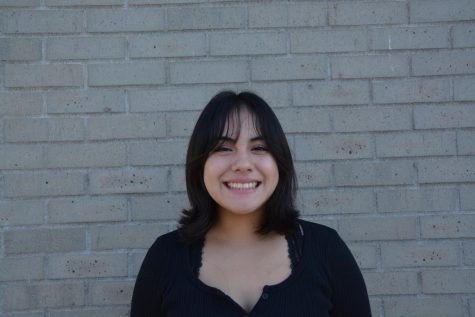 Ashley Aguirre, Senior Editor
Ashley is a senior at Aliso Niguel High School. This is her third year writing for the Growling Wolverine Newspaper and she is now a Senior Editor. In...