Best Places To Take Your Valentine
With Valentine's Day just around the corner, many are wondering where to take their valentine for the day. There are various local places that are suitable for spending time with a significant other. 
Whether it be going to watch the sunset or having a picnic, the beach is always a reliable place to take a partner if there are no other available locations. Beaches with grass such as Salt Creek are also options for those who still want a view but do not want the mess of going down to the actual beach. The beach, although not as close as other places, is a great option for a date.
Considering that Valentine's Day falls on a Tuesday this year, a study date would also be a good option for this day. Local places such as Barnes and Nobles or the Aliso Viejo Library are places to study, but also with other people. This is a good choice if there is work that needs to be done, but also a place that still allows communication. Spending time with a loved one, while also getting something done, is a good way to pass time.
Not many will want to do homework on Valentine's Day though, so another option would be the movies. The movies are a low effort way to spend the day. There is no talking involved, just watching something in the presence of a loved one. There are plenty of new movies in theaters right now as well.
The last place would be at home. Home is a place that allows for one on one time with a significant other or a friend. There are plenty of things to do at home. Watching movies, cooking, crafting–home is the most versatile option when it comes to Valentine's Day.
Leave a Comment
About the Contributor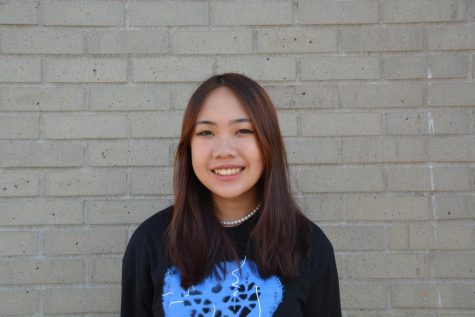 Keilani Abad, Photographer
Keilani is a senior at Aliso Niguel, and this is her second year of being part of the newspaper. She enjoys listening to music and playing video games....