Damar Hamlin Update
On Jan. 2, 2023 football became more than just a game. During the first quarter of the Buffalo Bills against Cincinnati Bengals game on "Monday Night Football," Bills player Damar Hamlin, a 24- year-old safety, went into cardiac arrest. 
After tackling Bengals player Tee Higgins, Hamlin took a few steps and promptly collapsed. Medical professionals were brought onto the field where they performed CPR on Hamlin and were able to revive a heartbeat. He was then taken to University of Cincinnati Medical Center where he remained in critical conditions. 
The game, although originally suggested to be resumed 10 minutes after Hamlin was evacuated, was postponed until eventually canceled later that week. In the short time following Hamlin's injury, the football community was able to unite together under a coined phrase, "bigger than football." There was an overwhelming support for Hamlin, his teammates kneeling in prayer on the field for him, the kind words from Bengals players, even Cincinnati fans holding candle vigils and prayers outside of the hospital for Damar.
Throughout the week while Damar remained in critical conditions, a tremendous amount of online support poured out for Buffalo safety. Fellow athletes, fans, and NFL social media accounts sent out thoughts and prayers for Hamlin, many changing their profiles to an icon reading "Pray for Damar 3".
In the time he was in the hospital, his third annual toy drive ran through his foundation, Chasing Millions, received over $8 million in donations. The football community as a collective rallying around him, offering support in a dark time was a meaningful reminder how we are capable of kindness.
In terms of the cause of Damar going into cardiac arrest, cardiologists suggest it was caused by commotio cordis, a rare accident. Commotio cordis is initiated when a strike of collision to the chest occurs at just the right moment in the cardiac cycle that disrupts the heart's electrical system and causes rhythm abnormality. 
Triggered by the impact of Higgins shoulder to his chest during the tackle at that precise moment, Hamlin went into cardiac arrest. The incident is considered to have less than a one in a million chance of happening. According to NBC News, the United States see's around 20 cases per year, often in people less than 20 years old playing sports like baseball, hockey, or lacrosse.
As for Hamlin's condition, he remained in the ICU in critical condition despite reporting to have improved. He woke on Thursday, three days after his injury, and was able to communicate through writing. According to the Buffalo Bill's Instagram account, his breathing tube was removed and his neurological function remained intact. He was able to walk and talk to his family at that time.
In the following days he continued to recover, able to tweet about Bills win over the New England Patriots on Sunday Jan. 8. On Monday, Jan. 9 it was announced that Halmin was released from the hospital and returned home to Buffalo. Two days later, after completing a series of cardiac, neurological, and vascular testing at Buffalo General Medical Center/Gates Vascular Institute, he was cleared for safe discharge to continue to recover at home.
From here, Damar faces a hard road of long-term recovery, taking it a few steps at a time. On Sunday, Jan. 22 at the divisional game against the Bengals in Buffalo, Hamlin made his first game appearance back since the injury. He was reported to give his team a pep talk in the locker room prior to the game. He watched from a private suite, cheering his brothers and fans on while making heart hand gestures through the window.
Despite these positives, CBS reports "Damar still requires oxygen and is having his heart monitored regularly to ensure there are no setbacks or after effects," according to Jordan Rooney. As the Bills lost the playoff game  27-10, Hamlin and the rest of Buffalo have plenty of time to recover before the 2023 season starts again.
Leave a Comment
About the Contributor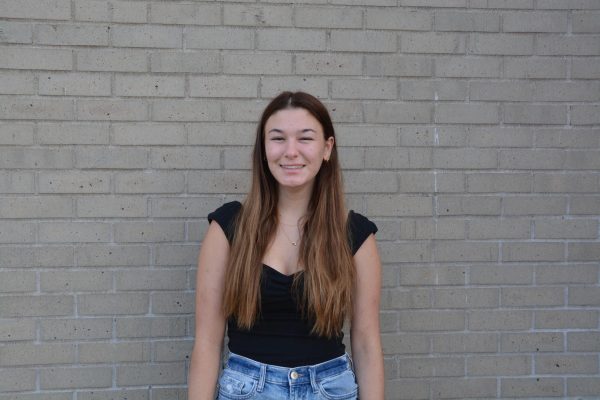 Jordan Gallo, Senior Editor
Jordan is a senior at Aliso Niguel and finishing out her third year at the Growling Wolverine as a Senior Editor. She enjoys creating writing in addition...