Alix Earle: TikTok Sensation
In the new age of social media and influencers, most people perceive it easy to rise to fame. But in reality, how does someone do it? 
Ask Alix Earle, an up and coming Tiktoker whose content surrounds makeup, travel, and daily vlogs of her exhilarating life. Alix is a 22 year old senior and marketing major at University of Miami, though originally from Monmouth County, N.J. Close to her parents and four younger siblings, Alix shares her visits back home to New Jersey and family vacations on her Tiktok.
Alix currently has 4.0 million followers on Tiktok and 1.8 million on Instagram. She originally blew up with for her "Get Ready with Me" Tiktoks in about November of 2022, talking about herself while going through her makeup routine. 
Her content instantly connected with people who not only took to her personable character, but her remarkable makeup. She constantly recommends several makeup and beauty products that she swears by. In true influencer fashion, several of the products in her routine began selling out, such as the Maybelline Fit Me Concealer and Drunk Elephant D-Bronzi. 
In addition to her makeup-centered videos, Alix is known for fashion looks that she regularly posts on her Instagram. She has an ongoing brand deal with White Fox Boutique, a clothing brand she promotes on her page.
As of recently, Earle has received several incredible opportunities in the make-up industry. In November she met Selena Gomez at a Rare Beauty Event. Starting off the new year, she went on a Tarte brand trip to Dubai with other beauty influencers, bringing her mom along with her. 
But back to the question at hand, what sets Alix apart from other tiktokers of the time? 
When asked about the influencer, Sydney York replied, "Just like the Stanley cup, she came out of nowhere."
Alix's content offers the perfect combination of both reliability and the dream lifestyle. She is constantly jetting off to different vacation destinations, but also attends college at the same time. While she inspires envy in her flawless makeup, she probably has the same messy room as everyone else.
 She is extremely open about topics that young girls can relate to, such as her acne and journey on Accutane. She has posted several videos of her acne at its worst and encourages girls not to be ashamed to go out with breakouts.
Additionally, Alix has shared with the world how she has struggled with anxiety. She was very open sharing her experiences with anxiety and her medication, something she's struggled with since high school. Speaking up about her own mental health only helps to destroy stigmas and makes young girls realize even people with an appearingly "glamorous" lives can share the same struggles as the rest of us. 
Saba Mishkanian (12) agrees, stating, "She's relatable. She seems genuine and the things she does seem average, like she's a college student."
One thing's for sure, Alix is only in the beginning of her social media career. Only time will tell what kind of new projects will find the Miami trendsetter.
Leave a Comment
About the Contributor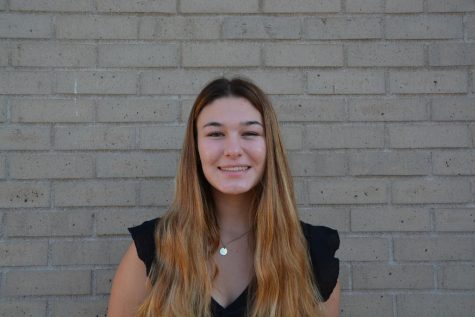 Jordan Gallo, Staff Writer
Jordan is a junior at Aliso Niguel and this is her second year on the Growling Wolverine staff. She enjoys creative writing and is excited to get out of...