Unique Valentine's Day Gifts
The well-known holiday of Valentine's Day, on February 14, is dedicated to convey affection to any loved ones. With the stereotypical boxes of chocolate, rose bouquets, and teddy bears, the same traditional gifts can get tiring over the years. 
For lovers, a kissing couple mug set is a cute way to show off romantic feelings for each other or to even let other people know who's single or not. Waking up to get a cup of coffee and knowing that the cup is matching with another person would start the morning off with a smile.
Known for the symbol that expresses the idea of love and adoration, heart-shaped gifts are always a go-to that can never go wrong on Valentine's Day. Outside of red heart-shaped boxes filled with chocolates or a ring, there are heart-shaped crossbody bags and home-made desserts. Gifting a heart-shaped item is a lovely reminder to partners, friends, siblings, or parents that they hold a special place in somebody's heart.
"If I were to give a unique Valentine's Day gift, it would be the heart-shaped container of Chik Fil A nuggets. It's a delicious and good way to cheer someone up." Raji Subedi (9).
As heartwarming it is to receive fresh flowers bought from the supermarket, preserved flowers hold a different kind of beauty. Worrying that the bouquet of flowers would die and the happiness would be temporary, preserved flowers last up to many years, still maintaining their elegance. This way, joyful stomach butterflies will not feel like a one-day feeling.
First appearing on social media, the Lovebox Spinning Heart Messenger has been a popular gift idea. The heart on the box spins as a signal that there is a note waiting and keeps spinning until the lid is opened to see the message. The Lovebox is especially beneficial for long-distance relationships and couples that are unable to see each other often.
Also first seen on social media, the Long Distance Touch Bracelet was also targeted towards long-distance couples. With the touch of one bracelet, the other bracelet lights up and vibrates in response. Outside of texting, these bracelets are an adorable way to let another person know that they are thought about throughout their day.
Pictures are a special way to never forget such cherishable moments. Rather than using an ordinary picture frame, an "Adventure Book" inspired by the Disney movie Up can be used as a photo album to store pictures. Being able to collect as many memories as possible in the Adventure Book allows fans to live the life of Carl and Ellie Fredricksen.
According to HuffPost, 23 percent of the world uses words of affirmation as a love language. A notebook that lists the reasons why somebody is loved would be further meaningful to someone whose love language is words of affirmation. Not only would it be touching, but it would also make a bad day feel better.
Alumni Janine Villamil speaks, "It's important to give away unique Valentine's Day gifts because you should make your significant other feel special. The surprise element in these unexpected gifts could achieve this."
Leave a Comment
About the Contributor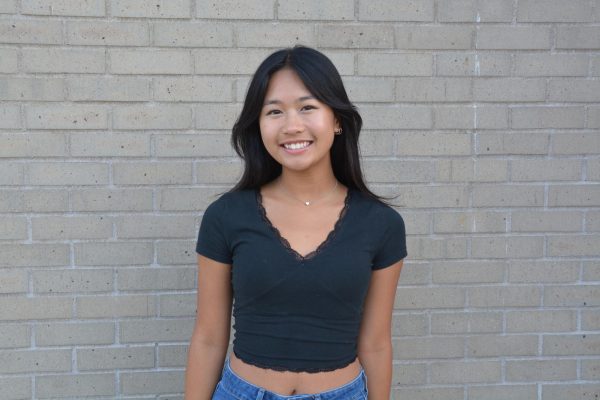 Mae Villamil, Copyeditor
Mae is a high school junior and this is her second year in newspaper. Mae practices color guard and hangs out with her friends and family. She enjoys traveling,...