Lesser-Known Facts About England's Prince Harry
Prince Harry, Duke of Sussex, is a member of the British Royal family. He is the younger son of king Charles the third and his first wife, Diana, is the Princess of Wales. Prince Harry is fifth in the line of succession to the British throne. He was educated at Wetherby school, Ludgrove school, and Eton College. He is 38 years old. 
All of these things may be common knowledge to the average person however some things you may not know about Prince Harry may shock you. 
Prince Harry has four names. He was born Henry Charles Albert David of Wales, and he was also not given a surname. Though no last name appears on his birth certificate, he is also entitled to use Mountbatten Windsor. This is the designated last name  of Queen Elizabeth the second and Prince Phillip.  
Prince Harry has also recently written a book called Spare. This book was rated highly and well received by the public. It is a 416 page long memoir about Harry's life. During one part of the book he described an odd experience after taking psychedelics. Under the influence he was able to see there was "another world where the red mist didn't exist", he says, claiming that drugs had helped him both escape and redefine reality. 
Another interesting anecdote about Prince Harry is that in 2013 he did a 200 mile charity trek towards the South Pole to raise money for injured veterans. In this trek he deals with temperatures as low as minus forty five degrees celsius. He stood at the bottom of the world after more than three weeks of pulling sleds. Twelve injured servicemen and women from the UK and the US went on the 200 mile walk. On December 13th 2013 Walking With The Wounded arrived at the South Pole.  
He may be a Prince and Duke, but underneath all of that Prince Harry is quite the interesting person.
Leave a Comment
About the Contributor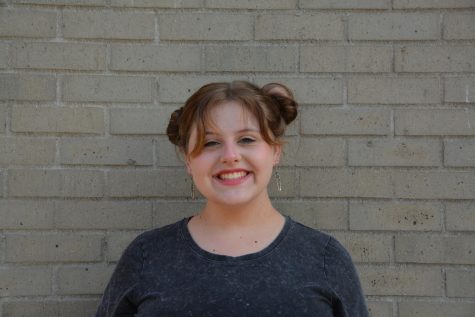 Payton Murphy, Staff Writer
Payton is a senior at Aliso Niguel high school. She enjoys creative writing and has an interest in journalism. This is her first year in the growling Wolverine...