Girls Soccer Team Competes in League
Currently at this moment, Aliso Niguel's Girls Soccer team is fighting for victory in the South Coast League Tournament. For the team, their League tournament has just recently started at the beginning of this 2023 year as they finished off the end of the 2022 year with their Pre-season games.
The girls soccer team's first League game of this season was played against Capistrano Valley hailing from Mission Viejo. It was played on home turf in Aliso Viejo and the ANHS Wolverines were victorious. They won the game with a final score of 2-1.
Their next game ended in a tie with a final box score of 1-1. The soccer team played against the San Clemente Tritons who hold a current overall record of 2-0-2 in this South Coast League tournament. This record has landed them at the 1st place ranking in the tournament at the moment.
Next after that tie, the girls then competed in an away game against San Juan Hills. However, the team lost this game with a final box score of 0-3. While San Clemente is ranked 1st, San Juan Hills is ranked in 2nd place in the South Coast League Tournament. With San Clemente at 1st, and San Juan Hills at 2nd, the Aliso Niguel Wolverines take 3rd place in their division.
Continuing on after that match, they tied their next game which was played against Tesoro on the team's home field. The final box score was 1-1.
The varsity girls soccer team has then proceeded to go up against Capistrano Valley. This game was held on away fields and as so, the Aliso Niguel Wolverines were defeated again with a score of 1-0 by Capistrano Valley.
Most recently, the girls played against the San Clemente Tritons for a second time this League season. They redeemed themselves as they managed to lock in a tie against the Tritons, both scoring two goals throughout the game.
With all of these wins, losses, and ties in mind, Aliso Niguel High School's girls varsity soccer team currently holds a League Tournament game record of one win, two losses, and three ties.
Leading the girls soccer team in this South Coast League Tournament, is the team's former assistant coach as their head coach, Randy Dodge stepped down from the position and resigned from the Aliso Niguel High staff. With new leadership there is much more at stake for the team and the soccer girls are having a rough time not only competing to win, but also competing to survive. 
The soccer team's next League game will be held in the Wolverine Stadium and played against San Juan Hills. Will the team lose again? Or will they be able to come back around with a victorious match? No one knows, but it's certain that the stadium bleachers will be packed with family and friends decked out in teal and black attire, coming to watch the game.
Leave a Comment
About the Contributor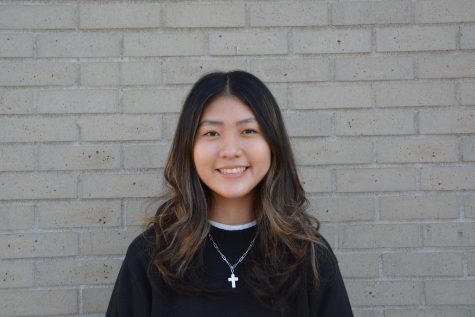 Victoria Baek, Photographer
Victoria is a sophomore at Aliso Niguel High School and this is her first year with The Growling Wolverine. She enjoys reading and quality time with her...