Early Decision Students at ANHS
Many Aliso Niguel seniors have already received acceptance letters from colleges and are already beginning to plan their future at a new school. Having worked hard their high school careers, students are excited to hear that their determination has paid off. 
    First off, Avery Hwang (12) has recently been accepted into Stanford after sending an early decision application back in early fall. This came as a shock to her as she explains "getting accepted was so far from my expectations."
    Avery explained that she mostly applied to Stanford for fun and was not anticipating receiving an acceptance from the university. Stanford currently has an overall acceptance rate of 3.9%. Avery mentioned that she is most excited about "living in a new area" and getting to follow her own routine more independently. 
    For others looking to get into school, Avery explained that "showing unique and niche interests" was important to standing out amongst other applicants as well as creating a personal "theme" that you could base your extracurriculars off of. 
    Another senior, Jessica Ho, was accepted into the University of Southern California (USC) a private school located in Los Angeles. Jessica stated that USC was one of her top 5 choices for a university, making it exciting news for her. She explained that "my essays and extracurriculars that centered around my affinity for STEM" aided her the most for being accepted into the school. Similarly to Avery, Jessica is excited about gaining a new sense of independence while she stays at USC. 
     Elijah Young (12) has been accepted into the Massachusetts Institute of Technology (MIT), another competitive university, for the 2023-2024 academic year. The acceptance rate for early decision applicants was only 4.7% and 3.9% overall, making an acceptance to this school a rare feat. 
    When asked what he was most looking forward to for his first year at MIT, he answered that "the clubs, especially robotics clubs as well as being in a new location". Elijah explained that he believes his acceptance had a fair amount to do with his essays. 
    "The school gave really interesting prompts so I think being able to answer them creatively was really helpful". 
    Another student, Ethan Reed (12) was accepted into the University of Hawaii at Manoa back in September. For Ethan, he's enthusiastic about "getting to meet people from all over the country, and even from the rest of world". 
    He is majoring in marine biology, and he feels that by picking a major that was not as common aided him into getting into the school, as well as the university of Hawaii puts a strong emphasis on environmental majors. 
     Many counselors suggest that early decision application can help increase the chances of getting into top selective schools. Nonetheless, many Aliso Niguel seniors still anxiously wait on their decisions from other schools, especially those waiting to hear back from the UCs. 
Leave a Comment
About the Contributor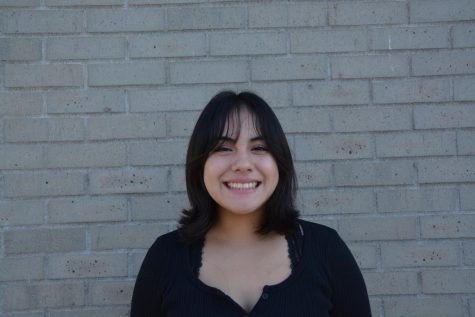 Ashley Aguirre, Senior Editor
Ashley is a senior at Aliso Niguel High School. This is her third year writing for the Growling Wolverine Newspaper and she is now a Senior Editor. In...