National Poverty in America Awareness Month
This January, it is important to notice those that have much less than you do and how much they suffer each and every day. And most importantly, it is key to understand how to help them in their toughest times when they think no one is looking out for them.
This month was first introduced to measure the amount of poverty in the country and then to assess how to fix it. It has been in America for several years and continues to spread its message each January. 
There are about 40 million people in the United States who live in poverty, and that number continues to rise. Some are able to have a small home or a shelter but others are expected to live out in the streets with no help. Many are suffering mentally and need support in order to get themselves safe.
On the streets, there is fear of dehydration, hunger, frostbite, over-heating, violence, and much more. Although some are getting money, many are not even able to buy themselves one bit of food. The average rate people are making per day is $2.15, so people will need to save for days in order to survive.
There are currently many organizations who are looking to solve this national problem. These include the Connecticut Food Bank, Meals on Wheels America, Feed the Children, and many more. A very popular group, Feeding America, states that they are "a nationwide network of 199 member food banks that leads the fight against hunger in the U.S."
They also work to educate others on how to help their communities. At Aliso Niguel, the We Care Club takes volunteers to Someone Cares Soup Kitchen located in Costa Mesa. They have many dedicated students who are willing to make the drive over to provide food for the homeless that stop by.
As they write, "Someone Cares Soup Kitchen provides a daily nutritional meal to homeless, unemployed, working poor families, senior citizens, the unemployed or under-employed, the mentally and physically challenged and most importantly, the children." Each month our school club wakes up early in the morning to help stock food, clean dishes, package food, and much more.
The Good Shepherd Housing and Habitat for Humanity of DC, Inc. are providing people with a safe place to live and thrive. Shepherd Housing writes that they have "helped end homelessness and enable self-sufficiency by providing affordable housing and emergency financial services to working households in Fairfax County, Virginia." Shelter is one of the most important things a person needs to survive and being part of a group like that can truly fix a life.
Even as a teenager, we are able to make a life changing difference for a person. Just in our community there are many opportunities to get more involved and help one another. Joining new volunteer organizations or even just spreading awareness on social media can make an impact.
Leave a Comment
About the Contributor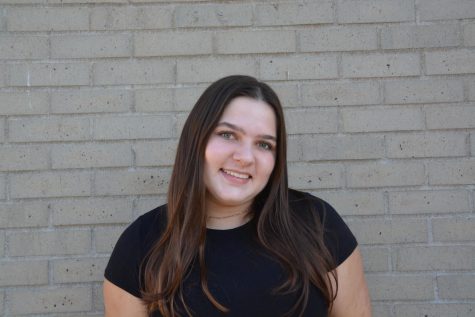 Madelyn Pelle, Copy Editor
Madelyn is currently a junior at Aliso Niguel High School and this is her second year on the newspaper. She enjoys practicing and competing with the school's...