Valentine's Day Activities
Following the smell of chocolate and roses, Valentine's Day is right around the corner. Many may take this day as an opportunity to express their love for a significant other, and many may also spend this wonderful day with their friends. 
At Aliso, the students and staff are already making plans with a loved one or are planning to surprise them with a bouquet of flowers and chocolates. 
"My date and I are going to watch the sunset and have a picnic on the grass hill at Salt Creek beach," said Addison Breymann (10).
Salt Creek beach is a popular place to take a significant other, whether it is for a date or for a holiday. Despite the cold weather and wind, the grass hill allows space for many people to sit down and watch the horizon. Neighboring Salt Creek, the Ritz Carlton stands with its doors open, welcoming many couples for a dinner and a night to remember. 
"I don't have a date this year, but my friends and I are going to be having a 'galentines' dinner," said Avery Covington (10). 
'Galentine' dinners have increasingly become more trendy over the past years, as many girls who are either in or out of a relationship get together to have fun and celebrate their friendship. Galentine's day was created on Feb. 11 in the year 2010 by a character on the TV show "Parks and Rec." As noted, a Galentine dinner consists of desserts, a variety of foods and drinks, and photos. 
Instead of making a hassle and going out when it is busy, Danielle Halphide (10), plans on staying in with friends to bake and watch romantic comedies.
"The plan is already set! My friends and I are going to bake chocolate chip cookies and do a romantic comedy marathon!" said Halphide. 
Valentine's day is full of surprises whether it is roses or chocolate. 
"Since Valentine's falls on a Tuesday this year, I am going to surprise my girlfriend with a box of chocolates, flowers, and a really sweet note!" states a junior during Wolverine plus. 
The students at Aliso are not the only ones with activities planned with their loved ones.
"I plan on celebrating Valentine's day by dining out with my husband. It's the one day a year when it is full of love and when I get to wear my favorite color red!" said the lady in the student store.
Aliso ASB plans on doing their annual Valentine's Day Crush Grams where you can send a note and soda to friends and valentines. 
Regardless of having a valentine or not, there are plenty of activities to take part in on Valentine's Day.
Leave a Comment
About the Contributor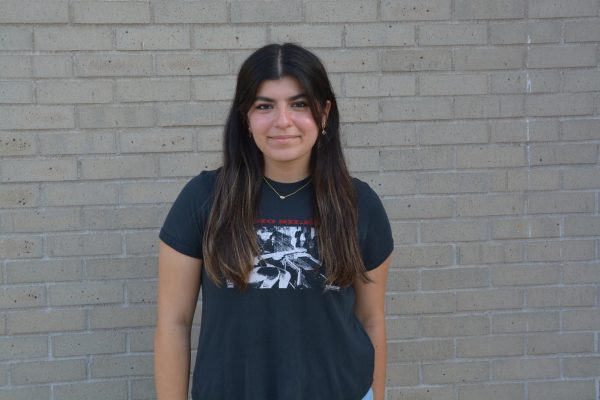 Roxana Bazargani, Social Media Coordinator & Photographer
Roxana Bazargani is currently a  junior at Aliso Niguel High School who is looking forward to her second year at the Growling Wolverine. In her free time,...