China's Decreased Population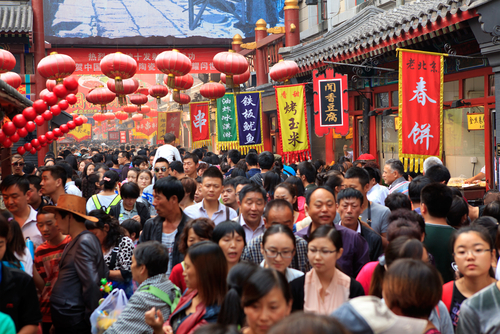 he National Bureau of Statistics stated that the record of the number of deaths outweighed the number of births in China, marking a population decline. This is the first time that the population has decreased in more than 60 years. According to China's National Bureau of Statistics (NBS) briefing on annual data, the population of China fell in 2022 to 1.411 billion, reduced by about 850,000 people compared to the previous year.
Zhiwei Zhang, president, and chief economist at Pinpoint Asset Management, stated that "the population will likely trend down from here in coming years. This is important, with implications for potential growth and domestic demand."
Birth rates also declined to a record low of 6.11 births per 1,000 people, which is comparatively low with regards to the 7.52 in the previous year. Only 9.56 million babies were born in 2022 compared to 10.62 million in 2021.
China's policymakers even encourage larger families, allowing people to have 3 children, which was significant since up until 2016, China ended its one-child policy for families. 
The government has also added benefits to these families and encouraged other marriages to have more children. These benefits include tax reduction, longer maternity leave entitlement, and housing aid, with also the promises of President Xi Jinping to add more benefits. 
However, the strategies have been unsuccessful as China's population has continued to fall and remains one of the countries with the lowest birth rates in the world. This is particularly beneficial only for heterosexual married couples: LGBTQ people and unmarried people won't have these benefits.
Professor Steve Tsang, Director of London's School of Oriental and African Studies (SOAS) China Institute states, "the few incentives the Chinese state puts in place are unlikely to be sufficient to change people's attitude. China's demographic shift looks structural and will take a lot more than some government incentives to reverse."
Officials postulate that another reason for the population decline being due to China's extreme costs of raising a child. According to a recent study from YuWu Population Research Institute, the cost of raising a child in China is about $79,629 which is 6.9 times of China's capital.
"There is a clear trend among young women not wanting to get married and have children anymore, a phenomenon which has been exacerbated by the COVID-19 pandemic and the harsh lockdowns. They choose their financial independence and social freedom and want to have their own lives and careers," stated Martina Funchs, a business journalist for Xinhua, a Chinese state news agency.
However, this could also affect China's plans for its economic expansion. Professor of social science at Hong Kong University of Science and Technology and Khalifa University in Abu Dhabi, Stuart Gietel-Basten stated, "The era of rapid growth, double-digit growth, of cheap labor, of a younger labor force–that era is now really at a close."
Leave a Comment
About the Contributor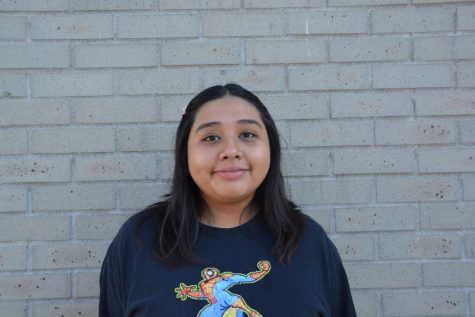 Jaylenne Pliego, Photographer
Jaylenne is a senior in high school, and likes listening to music and editing. She also enjoys writing articles.