Bring Change To Mind Club
On Friday, Jan. 13, Aliso Niguel High School held its semiannual Club Rush during lunch to encourage new or returning clubs. Students signed up for clubs they were interested in, to help better themselves and their community. The Bring Change To Mind Club is a group focusing on the well-being of students.
Shine Lee (11), the Vice President of the club says, "Our club is a mental health awareness club and our main goal is to end the stigma around mental health at school because a lot of people, even indirectly, are affected by mental health."
Adolescence is a time for young teenagers to have a healthy start in life. The number of teens reporting poor mental health is increasing. Building strong bonds and connecting to other students can protect overall mental health. Schools and parents can create these protective relationships with students and help them grow into healthy adults over time.
Shine Lee also says, "Many students either suffer from conditions or experience symptoms or know someone who does, so it's a pressing matter that everyone is touched by."
Poor mental health in adolescence is more than feeling blue. It can impact many areas of a teen's life. Youth with poor mental health may struggle with school and grades, decision-making, and their health. Additionally, at least one in five youth aged nine to 17 years old, currently has a diagnosable mental health disorder that causes some degree of impairment, the most common being anxiety, mood, attention, and behavior disorders.
Shine Lee also says, "Our meetings are fun, relaxing meetings. A lot of our focus is on destressing because school is pretty demanding. We have many fun activities like making cards, posters, and origami too."
Relaxation techniques can help students cope with everyday stress or even reduce stress symptoms and help students enjoy a better quality of life, especially if they have a mental illness. Being with others who share the same challenges, and using creativity to alleviate the pressures of life can make a huge difference!
"We're trying to destigmatize mental health and make resources available and accessible for everyone at Aliso Niguel High School."
Many people may view others who suffer from mental health issues in a negative way when in reality others' judgments usually stem from a lack of understanding rather than information based on facts. It's important for students to remember to accept their condition, seek support from friends and family, and help educate others. 
"There's a summit we go to every fall at Paramount Studios in Los Angeles where speakers come to talk about mental health and it's importance, and club members can get volunteer hours. We even saw Joshua Bassett!"
Hearing others speak about mental health, even celebrities who are viewed as perfect by the public can help students understand that they are not alone in their battle with mental health. 
Asal Flodius (11) says, "I didn't know so many of my friends had the same feelings I did until I decided to reach out to them. It makes me feel better knowing that I'm not alone. Ever since reaching out, my mental health has improved drastically and I'm making more time to focus on myself."
Instead of ignoring it, it's important to remember that many others suffer from the same issues, and coming together can lessen the burden of handling the stress. 
Shine Lee adds, "Our club is pretty big with over 75 members. Our meetings are held on the first Tuesday of every month in Ms. Rose's room, 106. Our Instagram account is called "BC2M" where students can check for updates and reminders."
To find out more about this club, visit their Instagram to get the latest updates on meetings. With so many resources available to the Wolverines at Aliso Niguel High School, this year will hands-down be the best!
Leave a Comment
About the Contributor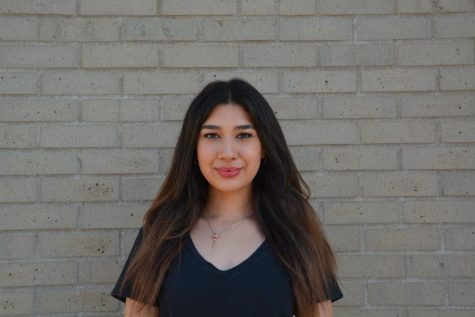 Yasmin Marouf, Staff Writer
Yasmin is currently a junior at Aliso Niguel High School, and she's thrilled to be a part of The Growling Wolverine newspaper for the first time! She...