Andrew Tate Arrest and Investigation
On Thursday, Dec. 29, 2022, controversial online influencer Andrew Tate and his brother Tristan were arrested in Bucharest, Romania alongside two other Romanian women, on sex-trafficking allegations. Originally detained for 30 days, the Romanian court has ruled that both brothers will remain in custody through Feb. 27.
Tate, 36, a British-U.S. citizen who has over 4.7 million followers on Twitter, was a former professional kickboxer who has reportedly lived in Romania since 2017. Tate was previously banned from various prominent social media platforms, including TikTok, for expressing misogynistic views and hate speech, until Elon Musk reinstated his Twitter account after taking over the company. His viral rants online about male dominance, female submission, and wealth have alarmed many adults and even teachers who believe his ideas could take root in young boys' minds. 
Tate has been in the public eye since 2016 when he was kicked off season 17 of Big Brother UK. However, he became famous in 2022 when he launched an internet marketing strategy to promote his new company Hustler's University, an online academy that promises to teach high-paying skills that you can then turn into a source of wealth. Andrew Tate started posting videos on TikTok as well, where he showed off his expensive lifestyle, including his 32 supercars, $30 million Romanian mansion, and $20 million private jet. 
Authorities in Romania said police served search warrants at five homes and took four suspects into custody, two Britons and two Romanians, as part of the investigation. Seven more properties had been searched as part of the investigation, bringing the total number of investigated properties to 12.
Romania's Directorate for Investigating Organized Crime and Terrorism (DIICOT) alleged that the four arrested suspects formed an organized criminal group that extended from Romania to Britain as well as the United States, for human trafficking. Authorities allege that two of the suspects deceived victims into believing that they intended to enter into a cohabitation relationship while transporting victims to Romania and later sexually exploiting them with physical violence, forcing them to create pornographic material.
At least six victims were allegedly "sexually exploited by the organized criminal group," the DIICOT statement said.
Authorities also said one of the suspects raped a victim on two separate occasions in March 2022. 
On Monday, Jan. 9, Romanian authorities seized nearly $4 million worth of assets belonging to Tate over the past week. Among the seized assets are motor vehicles, luxury watches, and sums of money in several different currencies. 
Top-G, a reference to Andrew Tate, has denied all allegations raised against him. On Sunday, Jan. 15, 2023, dozens of young men gathered on Ermou Street in Athens, Greece protesting against his arrest and shouting, "Free Top G." A Romanian lawyer remarked that if Tate is found guilty, he could face up to 20 years in prison.
On Jan. 14, 2023, a tweet from Andrew Tate's account stated, "Anyone who believes I'm a human trafficker is genuinely a moron."
  Formal charges have not been filed yet, so neither Tate nor his brother Tristan has entered pleas.
Leave a Comment
About the Contributor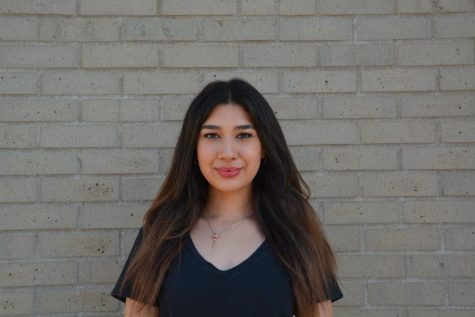 Yasmin Marouf, Staff Writer
Yasmin is currently a junior at Aliso Niguel High School, and she's thrilled to be a part of The Growling Wolverine newspaper for the first time! She...