Boys Basketball Kicks off League
Boys Basketball season is underway as they continue to battle in the Sea View League. They'll face off against Mission Viejo High School, El Toro High School, and Dana Hills High School.
Since the start of the league, Head Coach Keith Barnett has definitely seen a change in the team. "Their focus has definitely changed, they understand the importance of the league and everything that goes on."
The Wolverines started the league with a game against their rivals, Dana Hills. Dana Hills and Aliso Niguel have a long-standing rivarly. Back in Football season, the stands were packed on both sides of the field when the two teams faced off, and basketball was no different. The gym was packed as students and parents showed up to watch the two teams compete. 
Fans were not disappointed as the two teams battled throughout the first three quarters. In the end, Aliso was able to pull ahead in the last quarter with a final score of 71-65. After that, Aliso suffered a loss to El Toro High School 51-46 and won against Mission Viejo High School 65-53. 
When Dana and Aliso faced off again, Dana had the home-court advantage. Dana started with an early lead with Aliso only scoring 11 points in the first half. 
The first half of the game over, Coach Barnett had little advice to give to the team..  "I told them that I don't think we can play much worse. I told them to move on from it." He states. His main message was to not "overthink it, don't overanalyze it just come out and play with freedom. I was proud of the guys for their effort in coming back after that tough first half." 
 Coming back from the first half Aliso fought to get themselves back into the game, scoring around 40 points. Sadly,  the score ended in Dana's favor, with the Dolphins winning 61-50. 
Since then the Wolverines have won another game against Mission Viejo High School and lost again to El Toro High School. 
As the league continues many players have stood out, especially some of Aliso's seniors. According to Max Preps,  Jay Fromm (12) has the team's highest points per game with an average of 11.2 and Ryan McElroy has the highest shooting percentage making over 50% of his total shots. 
The two seniors also have the highest total number of points with Jay Fromm having 235 points and Ryan Mceleroy having 228 points. 
  Defensively, the team is led by Garrett Trayer (11) and Tanner Shone (12). Garrett leads the team in assists with a total of 81 and an average of 3.9 assists per game. Garrett also leads the team in blocks with a total of 19.
Tanner Shone has the highest number of steals on the team with 28 and an average of 1.3 steals per game. With only a couple of games remaining in their season, the Wolverines are holding out for a chance to qualify for CIF. In order to qualify they need to place top 2 in the league. Currently, they are in 3rd place. They will need to beat either El Toro or Dana Hills, who are both tied for first, in order to qualify and prolong their season. 
Leave a Comment
About the Contributors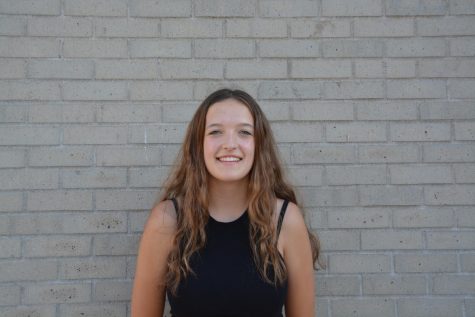 Rian Barr, Staff Writer
Rian is a junior at Aliso Niguel High school and this is her first year on the Growling Wolverine Staff. She's lived in California her whole life and...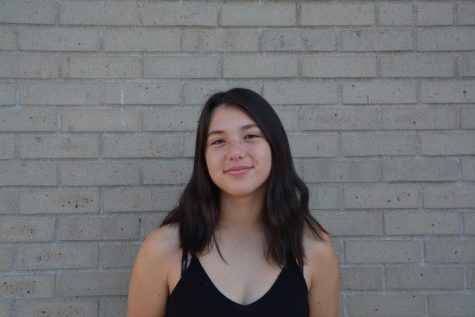 Brooke Cooperrider, Photographer
Brooke Cooperrider is a junior, she loves photography and reading. She plays softball and enjoys photographing sports.