Updates on the 2011 Fukushima Nuclear Disaster
On March 11, 2011, a 15-meter tsunami struck Fukushima and caused a nuclear disaster at Fukushima Daiichi Nuclear Power Plant. The tsunami caused a nuclear meltdown and radiation to leak from the plants. Over 150,000 people were forced to evacuate and this disaster was considered the worst nuclear disaster since Chernobyl. Fortunately, there were no direct deaths correlated to the accident. The Japanese government announced that only one person died after being exposed to the radiation. 
12 years later and there are still updates regarding the nuclear disaster. On Wednesday, Jan. 18, the Tokyo High Court found Tsunehisa Katsumata, Ichiro Takekuro, and Sakae Muto not guilty of manslaughter. They were the top three executives of the Tokyo Electric Power Company (Tepco) that operated the nuclear disaster. 
Originally in 2016, the three executives were indicted for not taking proper measures to protect the nuclear plant from tsunamis. 
However, according to The Guardian, "The court said the defendants could not have predicted the massive tsunami that crippled the power plant."
While they were acquitted in the criminal case, the three executives were served a different verdict in a civil case in July 2022. They were ordered to pay 13 trillion yen, the equivalent of $95 billion in damages. 
Japan is also planning to release more than a million tonnes of water into the sea from the Fukushima disaster this spring or summer. 
According to BBC News, "Every day, the plant produces 100 cubic meters of contaminated water, which is a mixture of groundwater, seawater, and water used to keep the reactors cool. It is then filtered and stored in tanks."
Due to the amount of water being produced, there is decreasing space at the plant and must be released elsewhere to allow more room. 
The International Atomic Energy Agency claims the release is safe, as the water is filtered for radium isotopes, but neighboring countries of the Pacific Islands are concerned. 
There are still very high levels of tritium in the water that is unable to be removed from the water. 
"Our region is steadfast that there be no discharge until all parties verify it is safe," Secretary General of Pacific Island Forum (PIF) Henry Puna stated. 
The PIF is worried that the water could affect the fish in the water, which is something the economy of the islands relies on. Other countries like China, Vietnam, and South Korea have also expressed concern. Even fishermen in Fukushima are worried about the possibility of contaminated water that can affect the fish business and the safety of their food. 
Leave a Comment
About the Contributor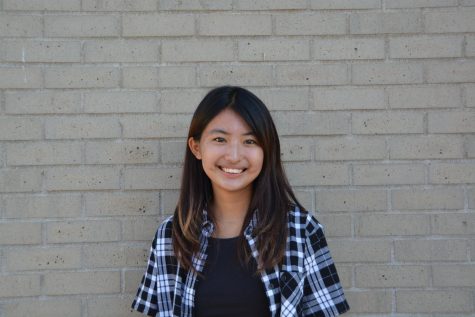 Kiara Azuma, Senior Editor
Kiara is a senior at Aliso Niguel High School and this is her third year writing for the Growling Wolverine. She is excited to be part of the school newspaper...