The Rise of Country at Aliso Niguel
Among teenagers worldwide, the "country aesthetic" has become popular. Specifically students at Aliso Niguel have recently been enjoying representing their love for country through country music, cowboy hats, and even boots.  
In the past, country music used to be a very niche group of music lovers. Most people claimed "you either love it or you hate it." Country lovers were known to only like country music, and never listen to any other type. Yet, teenagers have begun to change the times. Many have grown fond for country music, while also still listening to other types of music like rap and pop.  Country artists and cowboys are considered cool to teenagers. A news article by AARP even claims "country is the new rock." 
Students all over Aliso Niguel are obsessed with country artists such as Morgan Wallen, Thomas Rhett, Luke Combs, Luke Bryan, and Jason Aldean. 
Lauren Hellwell (12) explains, "I started liking country like two years ago. I haven't been to any concerts, but I really want to go to a Jason Aldean or Lee Brice one because I've seen videos of their concerts and they look very fun." 
Several students attended country concerts this year. One of the best known ones was Morgan Wallens Dangerous tour. Haley Schmul (12) saw country artist Thomas Rhett at FivePoint Amphitheater in Irvine and Morgan Wallen at the Staples Center in LA. She says, "Country concerts are so fun to me. Everyone is just happy to be there and singing along and you can't get the feeling you get there from anything else. I also like dressing up in a cute outfit with my boots." 
One country artist that has become very popular in recent months is Zach Bryan. He is well known for his songs such as "Something in the Orange" and "Revival." 
Camille Lorenz (12) explains, "I love Zach Bryan. My favorite song by him is the 5th of May. I like country music a lot because I feel like it has a catchy beat and is fun to dance to. Also country concerts have a good community of people and all of them are nice." He recently just released tour dates for Summer 2023, and has upsized his venues to arenas. 
Not only has country music risen in popularity, but wearing cowboy boots and hats have as well. Students greatly enjoyed the Western out football game at the beginning of this year.
Cash Reynolds (12) explains, "I do have a pair of boots and a cowboy hat that I like to wear. I've been listening to country music since I was a younger kid when my dad would always play it. Some of my favorite artists are HARDY, Riley Green, Luke Combs, and Jason Aldean." 
As the country world begins to grow, students are happy enjoying the music and dressing up to fit the parts. 
Leave a Comment
About the Contributor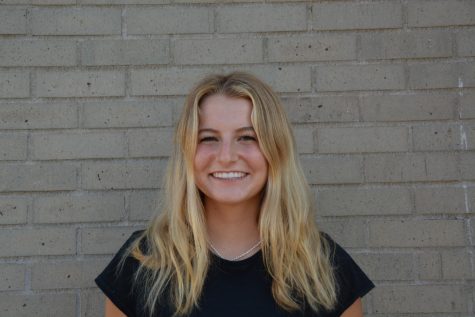 Grace Balducci, Staff Writer
Grace Balducci is a senior at Aliso Niguel. She enjoys reading, baking, and going to the beach with friends and family. She looks forward to getting to...