Ginny and Georgia Season Two Review
With the release of the well-known Netflix series "Ginny and Georgia" on Jan. 5, 2023, critics and Aliso Niguel students have a lot to say about the series that deals with serious life issues such as depression and self-harm, but is also known to be slightly cringey. 
The first season of the show came out on Feb. 4, 2021, and quickly became popular and widely watched among teens and young adults around the country. The show focuses on a mother and daughter relationship. Spotlighting Georgia, a young, struggling, single mother of teenager Ginny and young son, Austin. The relationship between Ginny and Georgia was extremely complex in season one, and continues to be in season two, especially because the two characters are set to be 16 years apart from one another. 
In season one the family had just moved to a fancy, suburban town in Massachusetts called Wellsbury. After struggling financially year after year, the kids and their mother were not used to being in one place for longer than a year. 
Season two continues to focus on Georgia, Ginny, and Austin's life in Wellsbury. The show encases various different teenage obstacles through Ginny and her highschool friends. While Ginny struggles with self-harm, her boyfriend Marcus fights depression, her best friend Maxine deals with a broken heart, and her other best friend Abby has an eating disorder. Thus, there is no doubt the show is not heavy. 
Paige Balducci (9) states, "I really liked season one. While there were some serious parts of it, some of it was really funny and cringey. Season two was very similar. It definitely got a little bit more serious though."
Georgia also has her own set of issues. After getting engaged to the mayor of Wellsbury at the end of season one, relationships of her past haunt her in season two. 
Haley Polich (12) says, "I think the show was cringey. But, the plot was really good. I really liked Georgia too. It was also addicting, I watched it in one weekend." 
Overall, many people watched season two of Ginny and Georgia, and while it was cringey at times, people still enjoyed it. 
Leave a Comment
About the Contributor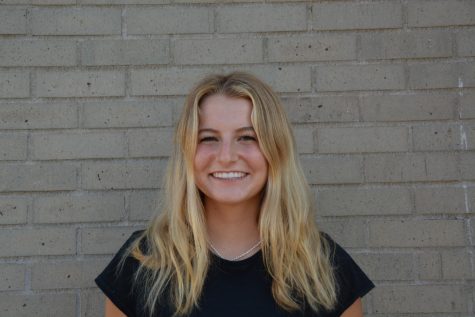 Grace Balducci, Staff Writer
Grace Balducci is a senior at Aliso Niguel. She enjoys reading, baking, and going to the beach with friends and family. She looks forward to getting to...