Favorite Drinks of the Holidays
As the holidays draw near, the weather becomes colder and colder. The December wind blows into the winter seasons and people begin to lean towards warm hot drinks for the season. Many food companies began to roll out their new seasonal drinks which people and students go crazy over. Some companies might come out with brand-new drinks every year or keep their seasonals classic. 
"I like the Peppermint Hot Chocolate at Starbucks… it's only once a year that they have it!" said the front desk lady.
Starbucks is known for its creative and tasteful Holiday drinks. From the Zombie Frappuccino to the Pumpkin Spice Latte, people adore all of the creative ideas. In the wintertime, their mochas and hot chocolates are iconic favorites of customers. But of course, this doesn't stop customers from ordering some all-time favorites like the Chai Tea Latte. 
Prompting seasonal items is referred to as seasonal branding, where brands will market around special holidays. This is because consumers have this heightened excitement over special occasions such as the holidays and will choose to spend more as these items are often "limited edition." 
Out of everyone's answers, hot chocolate and eggnog were the most common. It would be an understatement to say that they are some of the most iconic holiday drinks among Americans. Amongst the responses, one particularly stood out. 
"I like Pegnog; it is a very interesting combination and not a lot of people have heard it," said Gavin Skeen (11), "it all started with Pilk, Pepsi, and milk, now it is an ever-ending cycle."
According to Gavin, Eggnog is a drink that consists of Pepsi and Eggnog. A very unique combination indeed. However, everyone has their distinct taste buds and different opinions on their favorite holiday drinks. Gavin revealed that he enjoys Pegnog very much and will most likely recommend it to everyone he encounters.  
Of course, not everyone celebrates the same holidays as they are from different backgrounds. Some cultures have specific drinks for their particular holiday that they celebrate this time of year. Many different religions and cultures celebrate their winter season a bit differently from each other which makes each of them unique to their own nature. 
Artemis Yang (11) shares: " I enjoy having Tang Yuan during the holidays, it warms my heart when I drink it and it is also sweet!" 
Tang Yuan is a traditional Chinese dish consisting of a mochi-like ball boiled in water with some sweet filling inside. This food item symbolizes the well-roundedness of the year and hopes that next year will be just like the last. The shape and pronunciation of Tang Yuan also are symbolic of being together with your beloved one and a family reunion.
Although not everyone would celebrate their holidays the same or drink the same drinks, it is important to be accepting and to be understanding of everyone's preferences. Whether you prefer a classic hot chocolate from a pack or a Peppermint Mocha from Starbucks, everyone at Aliso has their distinct taste. 
Leave a Comment
About the Contributor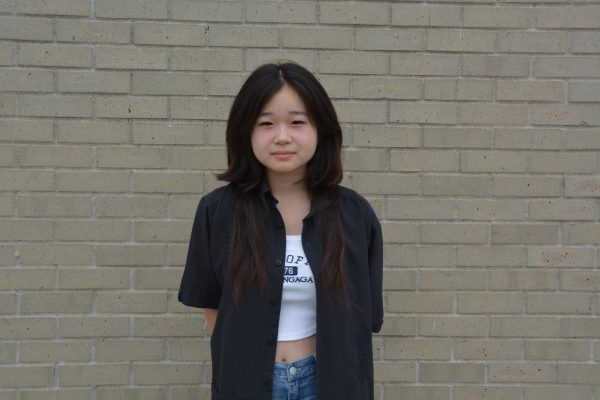 Cindy Yang, Photographer
Hello! My name is Cindy Yang, and I am a photographer and staff writer for the Howling Wolverine. I am a 12th grade returner and  I plan to become a communication...