Christmas Foods Around The World
December is here and everyone is preparing for their Christmas festivities. You may think that everyone celebrates Christmas the same way, but no. Many individuals celebrate Christmas with different foods from their culture. Food is a way for friends and family to connect during the holiday season. 
Christmas time is a special time for everyone and what better way to spend it than having food with your family? In the US, we celebrate with the smell of roasted ham and stuffing. However, many other countries celebrate with many other roasted delicacies. 
In Spain, roasted lamb is very popular. Its tender and well-seasoned chicken excited everyone and are ready to melt in their mouth! In France, everyone is excited about the delectable Buche de Noël. This cake is made from a sponge and made in the shape of a log. 
Although not too common, in the US, many Americans love to cover roasted sweet ham in Pineapple. This dish allows for a sweet and salty taste combining two foods Americans cannot ignore! 
Aliso Niguel Student Jade Field (10) says, "I love apple pie for Christmas because it's yummy and has a good flavor. I and my family eat it every year and we enjoy it every time!" 
Everybody loves chocolate, and the Christmas pudding from the UK is something you can't ignore! This dish is in the shape of a bundt and topped with powdered sugar and contains several nuts like dates! This dessert is an explosion of flavor, mixing cinnamon and ginger! 
All the way to the Philippines, which is one of the few Asian countries that celebrate Christmas. They celebrate with their juicy and crispy pork, Lechon Kawali. It is often served with rice and oyster sauce which is the perfect combination for this kind of dish! 
There are so many specialty dishes that are designed just for Christmas! Instead of sticking to your regular dishes of Ham, it is always good to broaden your tastebuds and try a new foreign dish this year for Christmas! 
Leave a Comment
About the Contributor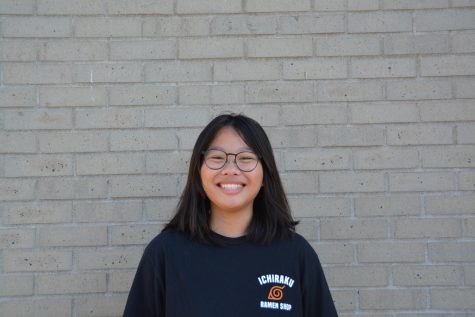 Kaila Kelly, Staff Writer
Kaila is a Junior at Aliso Niguel Highschool that is ready to take on challenges and get ready for this year's Growling Wolverine. Kaila is optimistic...