Fake Tweets Take Over Twitter
The internet has been known to pull funny online pranks throughout the years. One of which is online users pretending to be verified users to create fake tweets. 
With Elon Musk's most recent choice to purchase twitter for 44 billion dollars, users have decided to create fake accounts to make a mess of the social media company. 
One of Musk's biggest changes to twitter is the ability for anyone to purchase the verified symbol. The blue symbol has been used across many social media platforms as a form of authentication for many influencers. 
The blue check would be going for $7.99 dollars a month and would allow anyone, influencer or not, to have the check on their profile. Many people were angered by this decision. Claiming that it is unfair to influencers that have truly had an impact on the social media world. 
Luckily, this idea has been quickly suspended due to the "fake tweets" that have been spreading around twitter and the company said that this action would raise "quality conversations on Twitter."
Many that have bought the blue check have been impersonating influencers and companies for humerous purposes. Because of this, many of the accounts have been taken down but some gained traction. 
One of the most popular impersonating accounts was a Tesla one in which they said, "BREAKING: A second Tesla has hit the World Trade Center" 
This fake account was able to receive 21.7k likes ad 5.7k retweets! It is ironic as Tesla is the company that helped Musk boost in popularity.
Another funny tweet was a thread. The thread was a parody that included many historical figures like Pope Francis, Martin Luther, and Pope John Paul I. 
Pope Francis began the thread talking about the Apostle, and would go on to talk about how social media has worsened the phenomenon. This tweet would be finished with a funny statement of, "Our blessed store is the ONLY authorized source of indulgences."
A fake twitter account of Martin Luther, the theologian monk that was coined to be the start of the protestant reformation responded with, "I got ninety five theses but … this ain't it chief" 
Not only were people impersonation historical figures, users have also been seen pretending to be sports figures like LeBron James. 
A user pretended to be LeBron James in which the person tweeted, "I am officially requesting a trade. Thank you #LakersNation for all the support through the years"
Many people find these accounts humorous but many feel that it is troubling as it is hard for popular influencers to communicate with each other because no one can tell who the real person is. 
It is clear that many twitter users were abusing this power and found enjoyment in this deception. It truly was only a matter of time before the company saw this abuse and would remove the checkmark buying as a whole. 
Leave a Comment
About the Contributor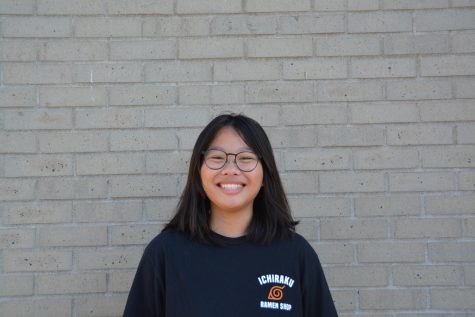 Kaila Kelly, Staff Writer
Kaila is a Junior at Aliso Niguel Highschool that is ready to take on challenges and get ready for this year's Growling Wolverine. Kaila is optimistic...