FIFA World Cup
The FIFA world cup is both the largest soccer tournament and the most-watched sporting game in the entire world. This championship takes place every four years, in which 32 teams (hailing from different countries) face off to compete to be given the title of World Cup winner. 
This year, the World Cup is being hosted in Qatar, marking the first time that this sporting event is taking place in the Middle East. In 2010, Qatar outlasted the United States, South Korea, Japan, and Australia to host the World Cup, after a series of votes. The coveted sporting event began on Nov. 20, 2022, and will end on Dec. 16, 2022, which makes this the first World Cup to take place during the US's winter. This step was presumably taken to evade Qatar's extreme summers and avoid posing a health risk to players.
This winter World Cup began with 32 teams drawn into eight groups, consisting of four nations each. In each group, the top 2 teams would qualify for the knockout round. The knockout rounds consist of the round of 16, the quarterfinals, the semifinals, and the finals. 
After the group stages concluded, the knockout rounds are currently in progress. The following teams progressed to the knockout rounds: Netherlands, England, Argentina, France, Japan, Morocco, Brazil, Portugal, Senegal, USA, Poland, Australia, Spain, Croatia, Switzerland, and South Korea.
Team USA was eliminated from the knockout rounds on Saturday, Dec. 3. There were several considerably close matches that determined which teams would progress to the quarterfinals. Japan and Croatia tied 1-1, but after scoring 3 goals in the penalty shootout, Croatia advanced to the quarterfinals. Similarly, another tie took place between Morocco and Spain, with Morocco defeating Spain by 3-0 in the penalty shootout. Other matches were considerably one-sided, with England winning 3-0 over Senegal and Portugal defeating Switzerland by 6-1.
The Portugal-Switzerland match, which took place on Dec. 6, 2022, grabbed significant attention as superstar Cristiano Rolando was benched during the game. This was surprising for many, as Cristiano Ronaldo had started in 18 consecutive world cup games since 2006. This decision was made by the team's manager, Fernando Santos, based on his unimpressed attitude towards Ronaldo's reaction when he was substituted in the 65th minute of their match against South Korea. Ronaldo has been Portugal's team captain for more than a decade, and currently, Santos has not made any comment as to whether Ronaldo will continue with the title. Still, even with Ronaldo benched, the country scored a whopping 6-1 win against Switzerland.
As of now, Morocco has made history as being the first Arab nation to advance to the quarter-final stage. This team was deemed to have "honored Arab and African football," as claimed by Jawad El Yamiq, a Morocco defender. Many fans worldwide believe this is a special event for fans in Arab and African countries. Morocco will face off with Portugal on Saturday to obtain a spot in the semifinals.  
As several predictions are being made, many fans are looking to past winners of the World Cup. AI game predictors and sports analysts aside, the world is waiting for each game to unfold. 
Leave a Comment
About the Contributor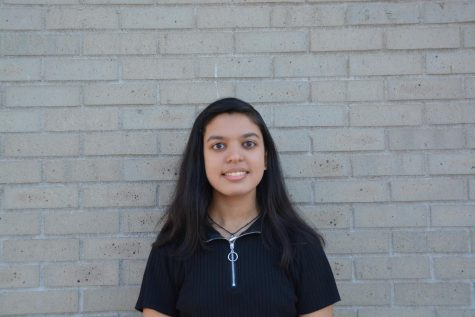 Akshata Tiwari, Senior Editor
Akshata is a senior who loves to be creative and put her mind to things. She has been in the newspaper for three years, and is excited to finish her final...