ANHS Holds Blood Drive
On Tuesday, Nov. 29, Aliso Niguel's ASB hosted a blood drive in the gymnasium during all periods of the day. 
The school partnered with Lifestream Blood Bank, a local non-profit organization dedicated to providing blood to Orange County hospitals and other medical facilities. The blood bank is dependent on donations and volunteers to continue operating. 
The school reached approximately 80 student volunteers throughout the duration of the school day. 
The week before Thanksgiving Break, students had the opportunity to sign up to donate their blood at a stand run by ASB students at lunch near the attendance window. They got to choose which period they would like to attend the blood drive. 
However, to ensure the safety of the individuals who choose to donate blood, there were some restrictions on body types. Students had to weigh more than 120 pounds as the volunteers took the same amount of blood from all participants. Furthermore, they were instructed to stay hydrated and have a full breakfast before the blood drive to avoid any symptoms of drowsiness. 
Once arrived to the area of the blood drive, the participants were asked to fill out a questionnaire. Then, they had their fingers pricked and a small blood sample test to make sure they were ready to donate. 
Corey Denton (12) explained how she was unable to give blood despite signing up to donate since she was iron deficient. 
"I signed up and I was really excited, but when they pricked my finger my (blood iron) level was 12.2 (gm/dL) instead of the minimum amount of 12.5" Denton explained. 
However, she still noted how the volunteers "made it really easy, they were super nice" during the process. 
While the blood drive was geared toward students and they had to make an appointment to attend, Natalie Poe (12), the Commissioner of Philanthropy in ASB explained, "staff is able to come whenever they have free time". 
Ana Campos (11), attended the blood drive. She explained, "we are able to give back to our community and help those in need especially since right now is the giving season". She encourages others to also donate blood if they can or find other ways to be caring and helpful to others. 
Similarly, Caleb Ulrich (11), another participant in the blood drive explained why it is so important to donate blood. 
"During an emergency, it is crucial to have blood in supply. The availability of blood will determine whether a person lives or dies". 
Many students, especially upperclassmen, were eager to be able to give their blood up to those in need. Previously this year Aliso Niguel hosted a food drive in the spirit of Thanksgiving. Now through December, the club Closet-regen is hosting a used clothing drive to donate to second-hand stores. Hopefully similar outgoing donations will come forth for these organized events. 
Leave a Comment
About the Contributors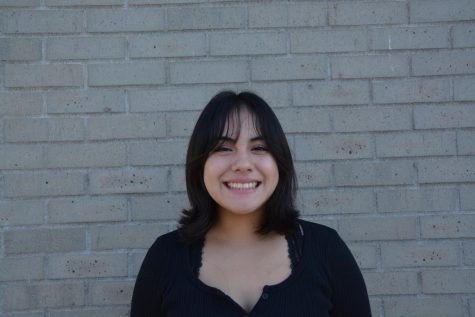 Ashley Aguirre, Senior Editor
Ashley is a senior at Aliso Niguel High School. This is her third year writing for the Growling Wolverine Newspaper and she is now a Senior Editor. In...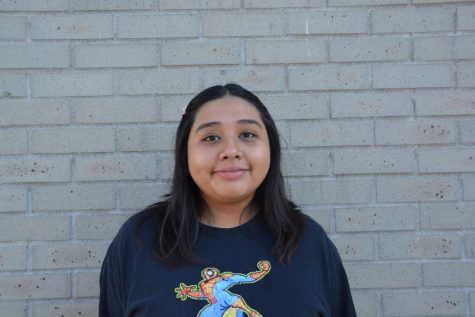 Jaylenne Pliego, Photographer
Jaylenne is a senior in high school, and likes listening to music and editing. She also enjoys writing articles.