Aliso Niguel's Wrestling Season Begins
The start of the wrestling season at Aliso Niguel High School marks a crucial time for the numerous teams to secure their spots in future duals. This year's wrestling teams feature several talented members who have been training tirelessly to achieve greatness and get through the season with unbeatable strength. Head coach Colwell and his team look forward to a successful season full of victories after diligent training.
So far, the wrestling teams have started off powerful, securing multiple wins at Capo Valley High School. With more to come, coach Colwell explains his enthusiasm for the time ahead: "I'd really like to see us win the tournament against the other five schools. It's going to be tough; the schools we're going up against are exceptionally strong and determined, but I believe we have trained effectively and we have what it takes." 
With hopes of moving on to CIF, coach Colwell proudly supports his team, stating, "We have a very good boy's team this year, my hope is to place in CIF and have a couple of our boys stage masters and become CIF finalists." He also remarks that after Thanksgiving, tensions begin building, as the team has their first big meet against El Toro. 
With many important matches coming up, coaches and the wrestling division as a whole are prepared to bring forth the very best of their abilities and demonstrate what they've been working so hard for. The teams have experienced grueling training, five days a week, and they are now feeling well-prepared to take on their rivals.
Members of the wrestling team are optimistic about the season and believe their coach has trained them rigorously to take on the challenges that come ahead. Nathan Nichols (12), the varsity wrestling captain and a highly accomplished member of the wrestling team, claims, "Going into any season, I'm always optimistic and excited for what will come, but especially this year, I can sense some great victories for Aliso Niguel. Being the captain of the varsity wrestling team comes with a lot of responsibilities, but I'm honored to hold this position and I believe our team is worthy of success."
 Nichols also adds that he believes in his team and that his experience from previous years will "help [him] guide [his] teammates and [him]self to mentally and physically stay tough and passionate in [their] sport."
Coach Colwell says that he is especially excited about the matches at Aliso Niguel High School, "The first home game is Dec. 13 and I find that many times the excitement of being on ANHS territory and seeing many familiar faces helps the kids in winning, so I believe it will be a successful night." He also adds, "We have an exceptional team, we should either be first or second in the league, hopefully first and we should send most of our team to CIF." 
Although the future is never certain for the ANHS wrestling team, members believe they have what it takes this year, and based on previous wins from last season, they are expecting to perform even better in the 2022-2023 season. 
Leave a Comment
About the Contributor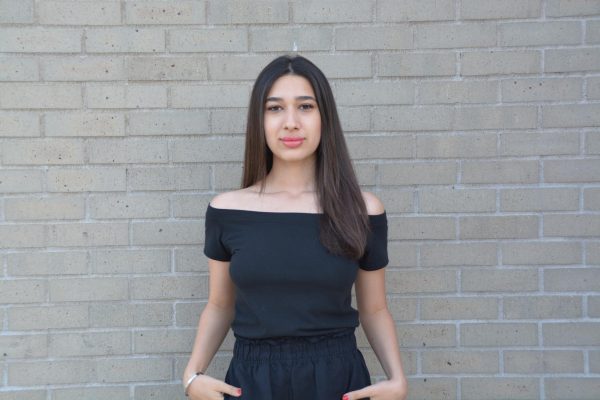 Nika Marouf, Staff Writer
Nika is a senior at Aliso Niguel High school and she is excited to represent the Growling Wolverine for the second year. She looks forward to working alongside...