Ways to Give Back This Holiday Season
The holiday season is about more than just giving and receiving gifts. There are many ways you can give back to your community during the holiday season.
Food drives are one of the best ways to give back to your community. The Second Harvest Food Bank has a continuous food drive that goes through the whole year. 
When you donate non perishable food items or canned food to food drives, the food is given to the homeless and low income families. This is a great way to give back to the people in your community during the holidays. 
Along with donating food, you can also volunteer at the Second Harvest Food Bank. They are always hunting for more volunteers to help on their farms, and in the kitchens. 
With all of the amazing food donations they receive during the holidays due to their food drives, they need more people to help with distributing that food, or serving it to the families in need. Volunteering your time at The Second Harvest Food Bank is a great way to give back during the holidays, and get some volunteer hours at the same time. 
Like a food drive, Toys for Tots is another simple and effective way to give back during the holiday season. Toys for Tots is a nationwide toy drive that helps supply children from low income families with toys for Christmas. 
Toys for Tots was originally created by the Marine Corps in 1947, and it is still going on today. To participate in Toys for Tots you can visit toysfortots.org to either send a toy virtually, or find local toy drop locations you can bring packaged toys to. 
Showing random acts of kindness is something that everyone should be partaking in everyday, but during the holidays it is especially important to be kind to all. Everyone becomes stressed during the holiday season running around buying gifts, working, and trying to help others. 
Being kind to everyone during those stressful times can have the ability to completely turn around someone's day. Kindness to all is one of the most important things that someone can accomplish.
Being there for others is a simple and lovely way to give back during the holidays, and throughout the whole year. Just holding the door open for someone, or complementing them can make their day.
Giving back during the holidays is not always as hard as people make it out to be. It is very simple to be kind to others, and to make the holiday season enjoyable for everyone. 
Leave a Comment
About the Contributor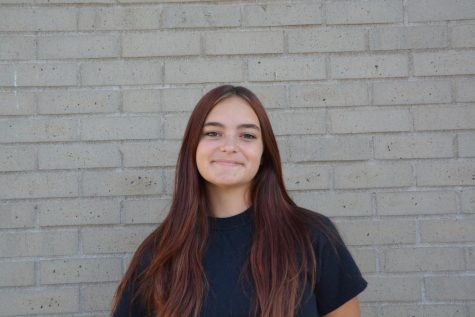 Paige Derenard, Staff Writer
Paige is a high school sophomore, and this is her first year in the newspaper. When she is not working hard on school work, or busy doing colorguard, you...