It Starts With Us Review
On Oct.18, 2022 the New York's Bestselling author Colleen Hoover released her novel entitled It Starts With Us. Her new novel is a sequel to her bestselling novel It Ends With Us.
It Ends With Us ended with a cliffhanger that left readers shocked and on the edge of their seats. Colleen made her fans wait six years before she released her sequel. 
In the acknowledgements of her newest novel Colleen says that she, "was adamant that there was never going to be a sequel…but then #BookTok happened, and the online petition, and the messages, and videos."
Colleen did not want to write another novel, and put her characters through more pain. Fans were still quick to demand a sequel to the first novel. This was when Hoover realized that her fans wanted to see the continuation of the new romance that bloomed at the end of the original novel, and they wanted to see the characters they had grown to love become happy at last. 
The first novel, It Ends With Us is a very depressing and heart wrenching novel that showcases domestic abuse between spouses. It is a very realistic novel that hides nothing about what being in an abusive relationship, or household looks like. 
The main character, Lily Bloom, grows up in an abusive household and becomes best friends with a homeless teen, Atlas Corrigan, that takes shelter behind her backyard. Lily and Atlas experience a young teenage love, until he leaves to go to military school. Lily then moves to Boston where she meets Ryle, a neurosurgeon, and they fall into what becomes an abusive relationship.
She experiences many forms of abuse from him throughout the novel. But she escapes his grasp and leaves their relationship and reconnects with Atlas at the end of the novel. 
Fans were begging Hoover for a sequel of the love story between Atlas and Lily now that they had reconnected in Boston, and that is exactly what she did.
It Starts With Us explores the struggles of divorce and custody rights of the children from the marriage. It also covers many tropes from found family and second chance romance. 
After reading It  Starts With Us, Raji Subedi (9) says that in her opinion, "it is way better than the first book, from the way it is written to the plot line to the new characters. I love the first book so much, but the sequel just knocked it out of the park."
Colleen Hoover will always be remembered as the New York Times Bestselling author of It Ends With Us, so to hear that so many people are enjoying It Starts With Us more than It Ends With Us is, and isn't, shocking. 
All of the readers who love Hoover expected this book to be just as good, if not better than its original. Readers who just began reading her books did not know what to expect. Nevertheless, everyone ended up loving the novel no matter if they had previously read her books or not. 
The It Ends With Us duology discusses very heavy topics, but Colleen Hoover does an amazing job writing about them in a way people can relate to, and learn from. 
Leave a Comment
About the Contributor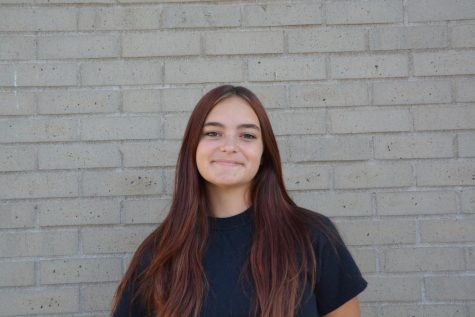 Paige Derenard, Staff Writer
Paige is a high school sophomore, and this is her first year in the newspaper. When she is not working hard on school work, or busy doing colorguard, you...