Halloween Tragedy in Korea
On the night of Saturday, Oct. 30 in Seoul, South Korea, a fatal Halloween crowd surge crushed and killed around 150 people and injured around 150 more. This is one of the deadliest accidents in South Korean history with such a large death toll, especially while not in wartime.
The chaos occurred in the Itaewon nightlife district during Halloween festivities, largely due to the fact that around 100,000 people were present. This clogging of the area led to the fatal event.
A bystander present at the tragedy says about seeing the bodies lying on the street after the chaos began, "It was heartbreaking."
The crowd surge began outside an Itaewon subway station on an alleyway near a row of bars, where at least 100 people were crushed and subsequently lost their lives. Emergency medical responders arrived and performed CPR, as well as taking those injured to hospitals while some were even taken to a gymnasium.
Thousands of people were on the street, far too many for the location, and people were falling and getting crushed, unable to move or get out of the area. There are also videos of people trying to escape by climbing up nearby buildings out of desperation. People were pushed under the crowds and unable to breathe, which is how most of the victims of the tragedy lost their lives.
This tragedy's cause remains unclear, though many people question the management of this large-scale event. The sheer number of people also made it difficult for emergency responders to maneuver near the site. 
The Itaewon district in Seoul is a multicultural commercial area known for its nightlife and trendy districts. The neighborhood was previously known for selling fake designer goods and as a red-light district supported by U.S. troops in Korea from American occupation after World War II. It generally caters to foreigners and expatriates, with greater diversity, especially in terms of sexuality. This district remains a nightlife hub, considered an area for tourists by locals. 
The horrific crowd surge has also resulted in thousands of missing person reports, and people are still searching for friends and family in the aftermath. 
Among the dead were also several foreign nationals from the following countries: Iran, Norway, China, and Uzbekistan. Over 90% of the deceased have been identified thus far, the only ones remaining unidentified being minors or foreigners.
The first call to the police occurred at 6:34 p.m. local time. However, no significant forces arrived at the scene until it already got out of hand. Over 1,500 emergency responders were present following the chaos, including around 500 firefighters, 1,000 police officers, and less than 100 government workers. However, authorities are also being blamed for the tragedy and poor crowd control that contributed to the crush in the first place. At a certain point, even civilians were asked to help perform CPR on the collapsed people on the street, and many were helping. 
The Prime Minister of South Korea Han Duck-soo said that the government will provide "a funeral support team" and "respond fully to the treatment of the injured." 
Also, he adds, "Our country has a history of overcoming disasters with all citizens united" and asks that all people join "so that we can overcome sorrow and rise again."
Foreign governments and leaders have sent their support to South Korea following this event, offering support in the wake of the tragedy.
Leave a Comment
About the Contributor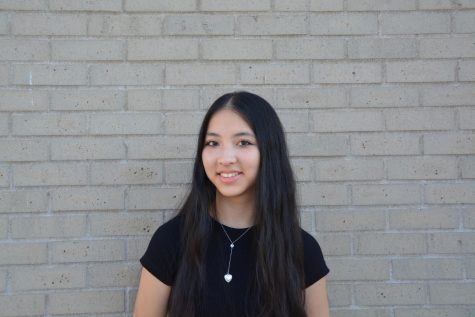 Artemis Yang, Staff Writer
Artemis is currently a senior at Aliso Niguel, and this is her second year in Newspaper. She is excited to write for the Growling Wolverine. Artemis is...