Smashburger: Closed
Smashburger, a chain fast food restaurant in Aliso Viejo's Town Center, has closed down following low sales and a waning customer base. The restaurant has served Aliso Viejo community members from Dec. 4 of 2012 to Oct. 28 of 2022.
Former Smashburger worker and current ANHS student, Kody Soderberg (12), has this to say about the restaurant's closing: "I'm sad that it closed, and I recently became a shift leader so this just messed it all up. I cry myself to sleep every night now."
It is unclear what will become of the empty location, but there are rumors of the property owner of the entire Commons at Aliso Viejo area wanting to get rid of all of the stores there and make way for a large operation.
Smashburger, originating in Denver Colorado in 2007, touts "freshly made, hand-smashed burgers" with "100% grass fed angus beef" (Smashburger.com). They pride themselves on high quality burgers and a warm, friendly atmosphere. These attributes earned them the success that resulted in over 300 locations across the country, with more across the globe. 
Five years after their founding, the Aliso Viejo location opened, featuring appearances from the business's founder, Tom Ryan, and the Orange County CEO, Ernie Sandoval. There was a red carpet leading into the store, a Smashburger photo-op, and wine tasting. The owners were met with positive sales, promising a bright future for the restaurant location. However, these sales gradually dipped over time, due to multiple factors.
One of those factors is the oversaturation of fast food restaurants in the Aliso Viejo area. The presence of In-n-Out, McDonalds, and The Habit within a one mile radius of the Town Center makes for a tough market for more burger places to emerge. There are also multiple other fast food places close by, such as Taco Bell, Chick-Fil-A, and Raising Cane's, which all have a larger customer base than Smashburger. As a result, Smashburger had tough competition, with little reason to eat there instead of the more popular burger restaurants.
Another factor towards the restaurant's low sales is its placement in the Town Center. Smashburger is in the northern real estate zone of the Aliso Viejo Town Center, known as Commons at Aliso Viejo. As such, it loses out on the major source of customers that shop at stores in the main plaza slightly south. There are only a handful of other businesses in that plaza as opposed to the multitude of establishments in the larger part of Town Center.
There is one main source of traffic in Smashburger's area, Trader Joe's, which should bring more customers to the burger restaurant by proximity alone. However, the "organic health foods" that Trader Joe's is known for make its customer base unlikely to visit a fast food store right after grocery shopping. Thus, Smashburger was left alone by many shoppers in the area. Due to this, Smashburger received miniscule sales shortly after its opening, continuing to its closing. 
Contrary to what one might expect, the attitude among workers was ultimately positive during the period of time right before the closure. ANHS student and worker there, Brendan Lee (12), noted that "rather than the mood being sad like expected, everyone's energy was up. Everyone was taking it in and enjoying the time we had left together."
Even still, citizens of Aliso Viejo as well as students of ANHS are saddened by the news of the restaurant's closing. One such individual is Tysen Miller (12), saying "This was a terrible thing to happen to our community. We lost a great restaurant."
Leave a Comment
About the Contributor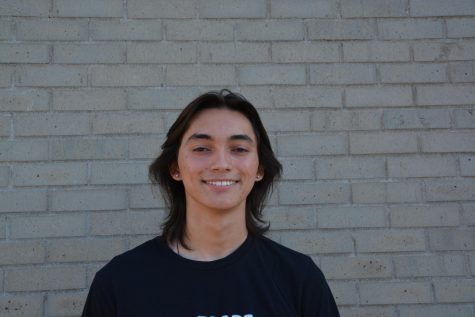 Everett Mattinson, Staff Writer
Everett is a Senior at Aliso Niguel who is starting his first year at the Growling Wolverine Newspaper. He enjoys writing and taking photos, and is looking...