COP27
The Red Sea Resort town of Sharmel-Sheikh in Egypt will be where the annual United Nations meeting, COP27, will be held. COP27 stands for Conference of the Parties that signed for the meeting to be held and the 27 stands for the meeting of all signatories.
COP27 is an annual held by 197 countries that determine how well all the nations are handling climate change. The meetings will be held on the 6th of Nov. and are going to end on the 18th of Nov. However, the meeting is currently facing backlash. Some experts are claiming that little progress has been made from these meetings and also from international greenwashing. 
President Joe Biden is going to be one of the special guests at COP27, for at least one day. The White House responded with, "[Biden will] build on the significant work the United States has undertaken to advance the global climate fight."
Greta Thunberg, a young environmental activist, criticized the meeting. She stated that the meetings are just "leaders and people in power to get attention, using many different kinds of greenwashing."
The level of carbon dioxide in the atmosphere was about 280 parts per million, before the Industrial Revolution. While today, it's currently 419 parts per million–something that has not been seen since 4.1 to 4.5 million years ago. Critics have claimed that with such slow progress made, it's too late to do anything. Thunberg said that something more impactful has to be done to deal with global warming. The COP27 has also been facing backlash for allowing Coca-Cola to be a major sponsor of the event. 
However, that's not the critical issue of COP27. The biggest debate that UN countries will face is whether or not they will allow for the concept of loss and damage to become a reality. Loss and damage is an idea that makes richer countries that contribute to climate change the most have to pay for the poorer countries that are currently suffering natural disasters, countries that had little to nothing to do with creating climate change. 
However, this could concept could be controversial for some countries, including the United States. One of the biggest fears for the richer countries is that they might be facing legal liability problems in the future or worse legal battles. 
However, this concept of loss and damage is nothing new. It was originally proposed in 1991 by the Pacific Island of Vanuatu and is currently being proposed by Pakistan. Pakistan is currently facing many natural disasters, such as heat waves and flooding. Pakistan is only responsible for less than 1% of climate change, whereas the U.S. is responsible for 24.6% according to the New York Times. 
Many citizens from these countries are hoping that they will see results for this proposition in COP27. Egypt ambassador Mohamed Nasr asks, "Do we expect that we'll have funds by the end of two weeks? I would love to – but we'll see how the parties deliver on that."
Leave a Comment
About the Contributor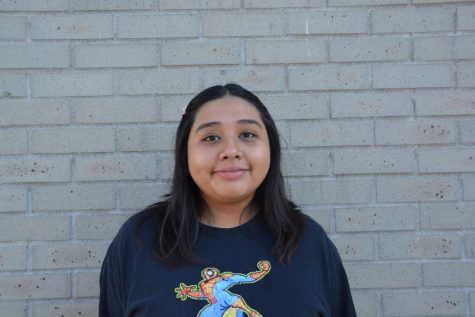 Jaylenne Pliego, Photographer
Jaylenne is a senior in high school, and likes listening to music and editing. She also enjoys writing articles.