Black Friday 2022
Black Friday is one of the most popular days for shoppers after Thanksgiving, especially as people begin purchasing Christmas presents. This year, Black Friday takes place on Nov. 25, 2022. Following Black Friday, Cyber Monday will take place on Nov. 28.
Stores have released early Black Friday sales before the actual day. Walmart is one of the most popular Black Friday sales. Walmart began its sale on Monday, November 7. They have sales on electronics, toys, home appliances, kitchen appliances, and games. For example, the Apple AirPods Pro, originally $179.98, is on sale for $159.00 
Best Buy has sales on numerous electronics, ranging from savings from $25 to $700. These sales could be beneficial for students looking for new laptops or iPads. 
Amazon's Black Friday sales include up to 50% off sales on home and office products and 50% off on the Amazon Echo and Fire tablets. They also have up to 44% off on the Apple TV. Squishmallows, which have become very popular this year, also have sales of 25% off the original prices. 
Another popular store for Black Friday is Target. Target has numerous Black Friday sales that range from toys to kitchen appliances. Customers can save up to $150 on Apple Watches and AirPods. They have Buy One Get One (BOGO) 50% off sales on select toy brands. In addition, customers can save up to 50% on TVs, soundbars, and streaming devices. The same sale applies to PlayStation, Xbox, and Nintendo Switch games. Other technology-related deals include 50% off on home and security systems and 35% on Logitech gaming accessories. Customers can get up to 40% off on vacuum cleaners, kitchen appliances, and cookware. 
On Black Friday, stores will open much earlier than their usual store hours. According to theblackfriday.com, stores like Walmart, Kohl's, JCPenney, DICK's Sporting Goods, and Best Buy will open at 5:00 a.m. Target, PetSmart, and Michaels will open at 7:00 a.m. Five Below and Barnes and Noble will open at 8:00 a.m. Some stores, like Nordstrom, will open later at 9:00 a.m. Irvine Spectrum will be open at 8:00 a.m. The Shops at Mission Viejo will be open early at 6:00 a.m. 
In order to prepare for Black Friday, many stores will be closed on Thanksgiving Day. Black Friday began around the 1950s-60s. The name "Black Friday" began in the city of Philadelphia. Policemen used the term to describe the "hordes of suburban shoppers and tourists flooded into the city in advance of the big Army-Navy football game," according to History.com. The football game occurred the day after Thanksgiving. People would manage to steal merchandise amid the chaos and crowds as police officers were overworked. 
In the 1980s, retailers were able to change Black Friday from a negative perspective into a positive one for customers. For Cyber Monday, Ellen Davis, a vice president for National Retail Federation (NRF), is responsible for coining the term. The NRF noticed a peak in online purchases on the Monday after Thanksgiving. By coining the term and spreading publicity, Cyber Monday became popular among customers. 
After nearly two years of COVID-19 precautions, this year may mark the return of Black Friday shopping for customers eager for sales and present shopping before the holidays.
Leave a Comment
About the Contributor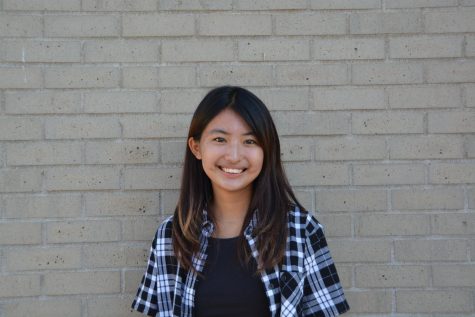 Kiara Azuma, Senior Editor
Kiara is a senior at Aliso Niguel High School and this is her third year writing for the Growling Wolverine. She is excited to be part of the school newspaper...